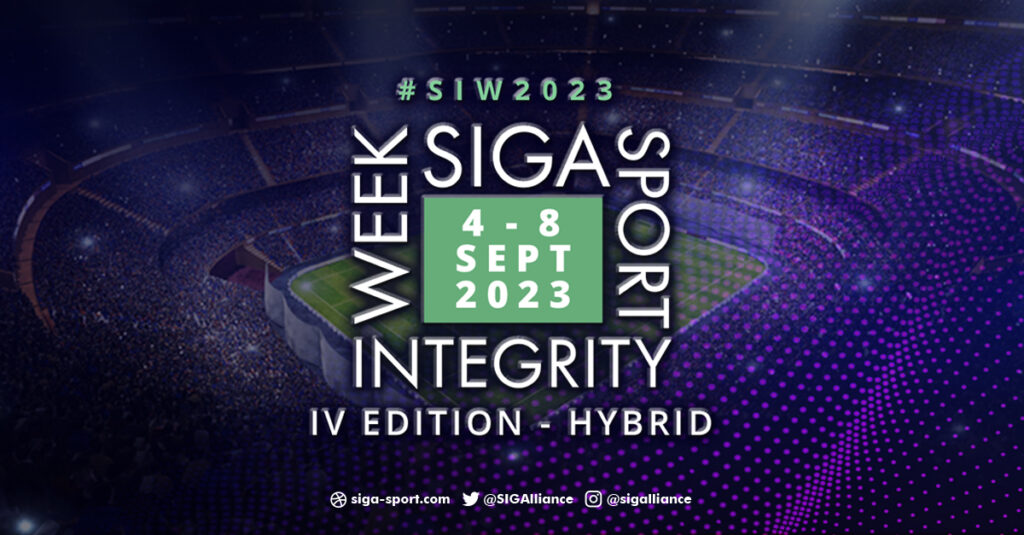 Host your own Digital Session and engage with Sport's Leading Stakeholders at #SIW2023
What:
Sport Integrity Week is the World's Leading Event dedicated to Sport Integrity. It is the annual landmark event for all Sports Stakeholders with an interest in Sport Integrity
At #SIW2023 global leaders, senior executives, and high-profile speakers, from around the globe, representing every sector of the sporting industry, including those from the world of sport, government, business, media and technology, civil society, academia, and youth come together.
This unique global thought leadership event aims to convene the global sporting industry, share best practice and find solutions to current and future challenges to enhance Sports' governance, protect Sport's integrity and ensure Sport's long-term, sustainable development.
Sport Integrity Week will be held between 4 to 8 September 2023.
How to get involved in #SIW 2023
In its fourth consecutive year, 2023 welcomes the expansion of the concept: SIGA will host one day of in-person meetings, while becoming more accessible and inclusive of global stakeholder participation through the introduction of local in-person and digital events and, amplified by the #SIW2023 umbrella, to maximise awareness, outreach and global engagement.
The opportunity is for stakeholders to produce cutting-edge sessions that will celebrate and shine a spotlight on those organisations that are propelling Sport Integrity.
This RFP is YOUR chance to place the great work you are doing on the #SIW2023 agenda and engage with the Global Audience whilst promoting Sport Integrity.
Why:
#SIW2023 provides extraordinary benefits and opportunities for everyone interested in Sport Integrity, across multiple interactive stages and a range of offerings that present all involved with extensive stakeholder engagement, career enhancement, capacity building, business development and networking opportunities, including:

Showcase your organisations' expertise in the field of Sport Integrity to SIGA's global network
Demonstrate leadership in cutting edge topics that are critical to the Sport's Industry
Expand your organisations' footprint, outreach, and position your organisation globally to over 100 countries
Receive x2 complimentary delegate passes for the in-person element
When:
Expressions of Interest sent, in prescribed form, by 18:00 Central European Summer Time (CEST) on 26 May 2023.
Please review the Terms of Reference before Applying