SPORT INTEGRITY WEEK 2022
Sport Integrity Week is back! Held between 12 to 16 September 2022, this hybrid thought-leadership event is the pinnacle for all those in the sports industry with an interest in Sport Integrity. Building on the success of the previous two annual editions, the #SIW2022 will be held in a brand-new format, with the in-person element hosted by the Municipality of Cascais in the Portuguese Riviera, at the state-of-the-art Nova School of Business & Economics, by the Atlantic ocean and just 30 minutes from Lisbon airport.
At #SIW2022 more than 250 in person global leaders and over 1000 participants, senior executives, and high-profile speakers, from around the globe, representing every sector of the sporting industry, including those from the world of sport, government, business, media and technology, civil society, academia, and youth will come together.
This unique global thought leadership event takes place at a watershed time in History. Its mission is to unite the global sporting industry, share best practice and find solutions to current and future challenges to enhance Sports' governance, protect Sport's integrity and ensure Sport's long-term, sustainable development.
Host your own Digital Session and engage with Sport's Leading Stakeholders at #SIW2022
#SIW2022 provides extraordinary benefits and opportunities for everyone invested in Sport Integrity, across multiple interactive stages and a range of offerings that present all involved with extensive stakeholder engagement, career enhancement, capacity building, business development and networking opportunities.
Join the world's leading global movement in the field of Sport Integrity
Showcase your organisations' expertise in the field of Sport Integrity
Demonstrate leadership in cutting edge topics that are critical to the Sport's Industry
Expand your footprint, outreach, and position your organisation globally
Receive x2 complimentary delegate passes for the in-person element
#SIW2022 CONFIRMED SPEAKERS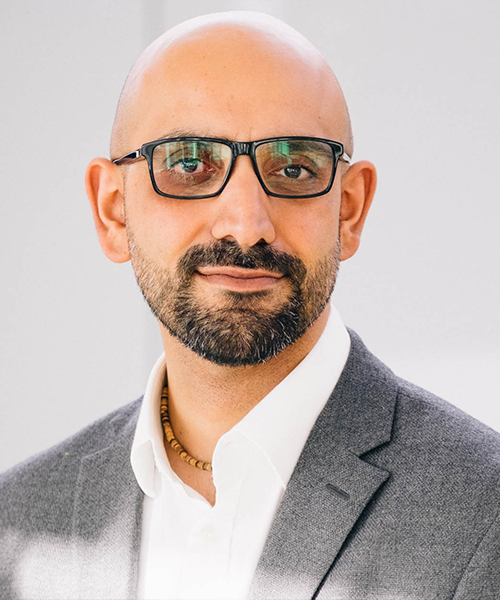 Affy Sheik
Head of Integrity Services,
Starlizard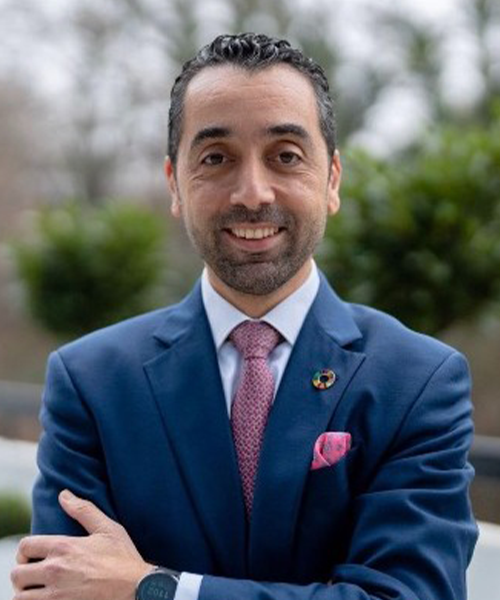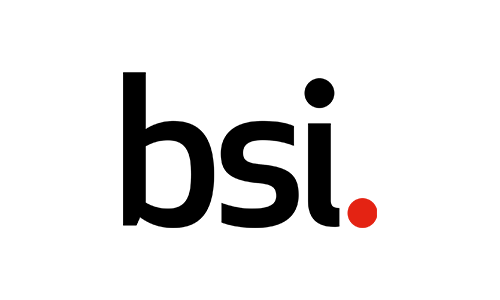 Ahmad Al Khatib
Director, Assurance Group Business Development,
British Standards Institution (BSI)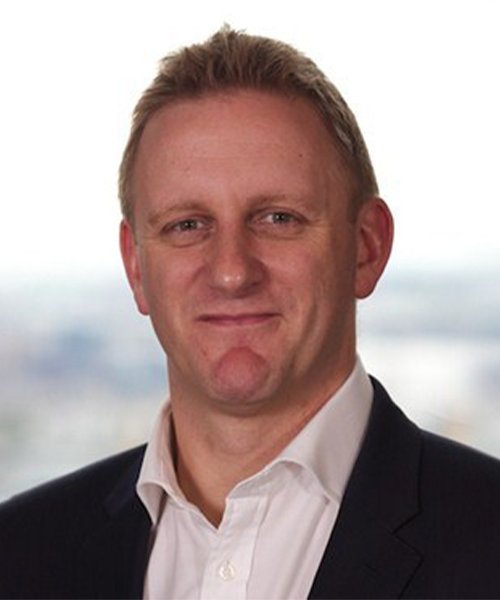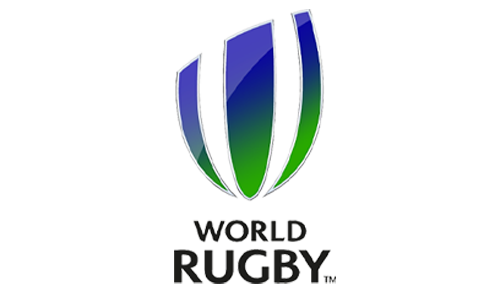 Alan Gilpin
CEO,
World Rugby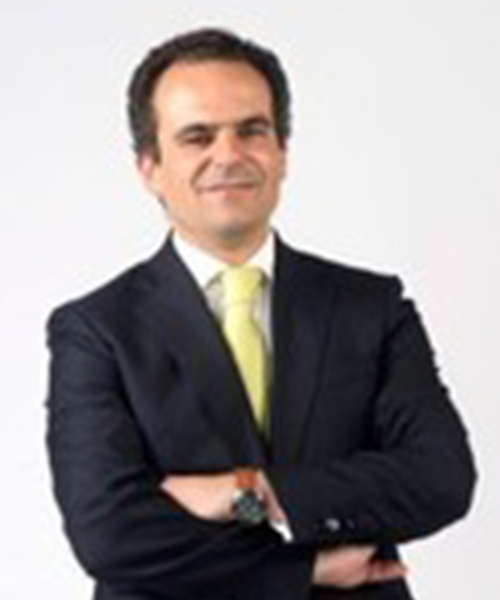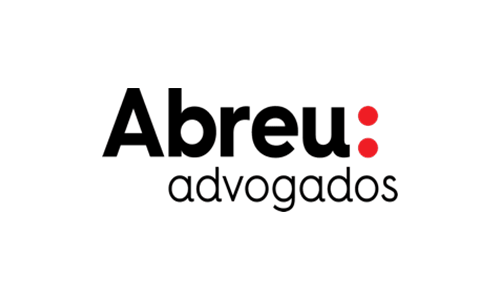 Alexandre Miguel Mestre
University Professor | Lawyer, Abreu Advogados
former Secretary of State of Youth and Sport of Portugal
Member, UEFA Governance and Compliance Committee,
UEFA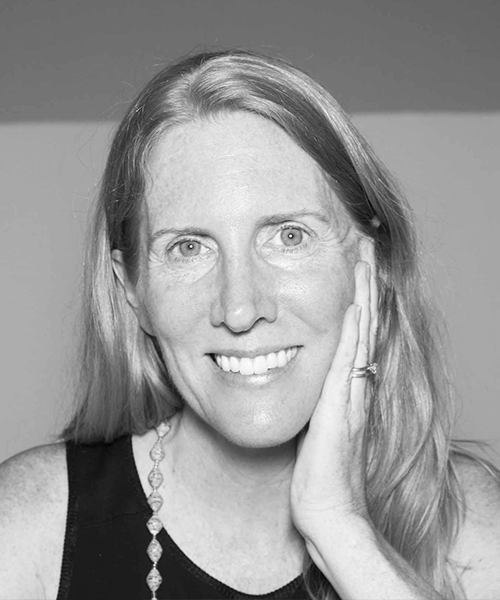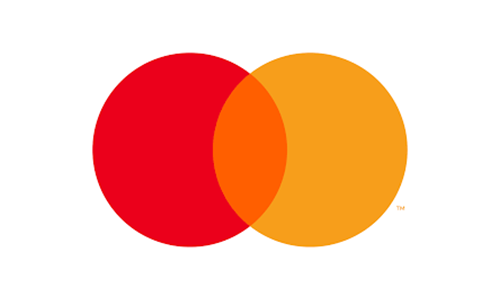 Alison Giordano
Vice President, Global Sponsorships and Consumer Marketing,
Mastercard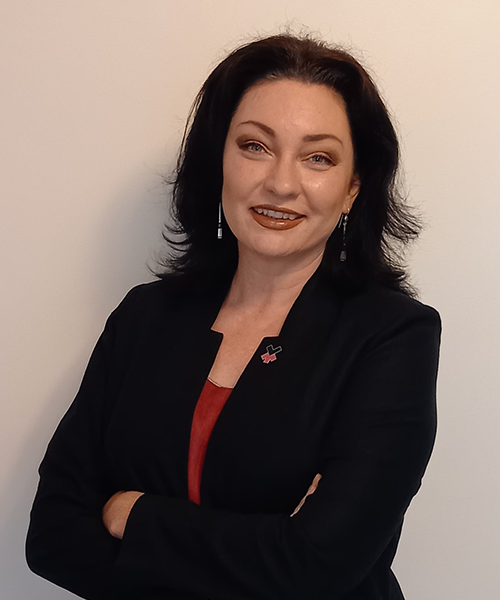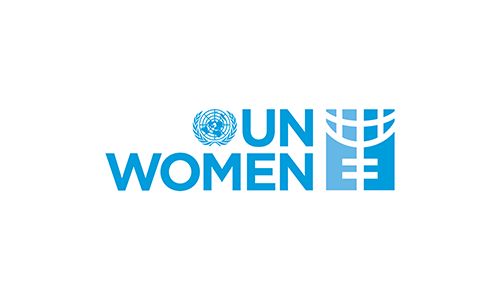 Anastasia Divinskaya
Brazil Representative,
UN Women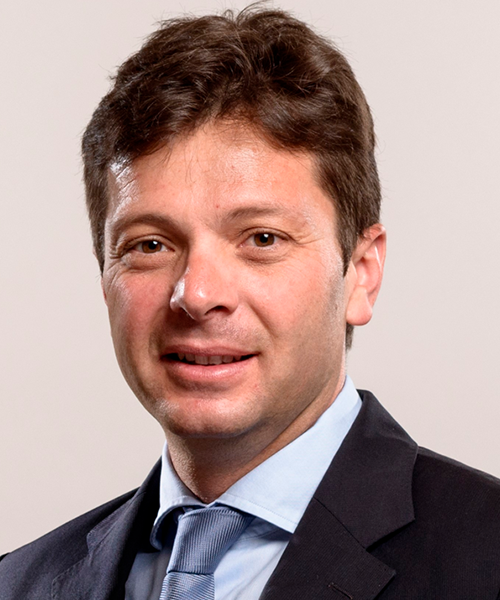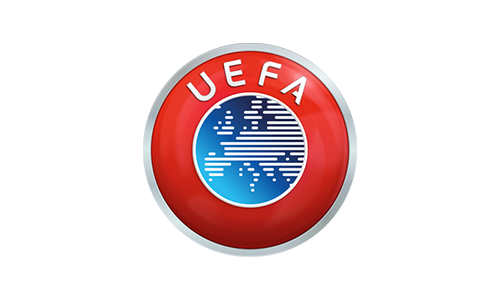 Andrea Traverso
Director, Financial Sustainability and Research,
UEFA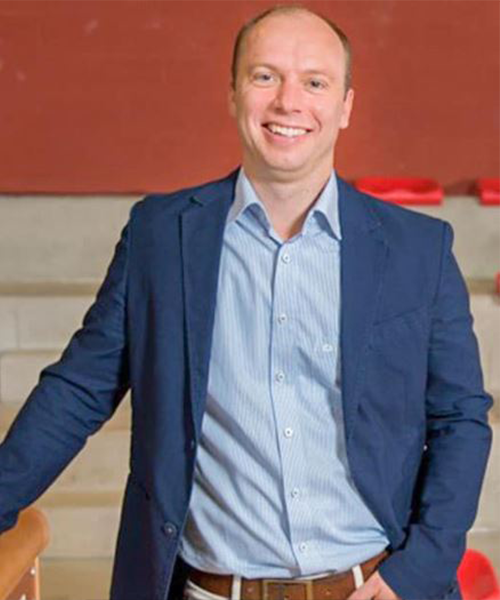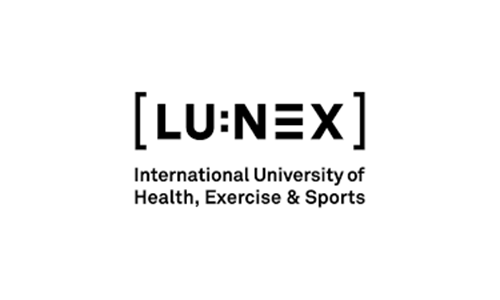 Andreas Mierau
University Professor | Academic Director, Head of Department of Exercise Science, Senate Chair,
LUNEX University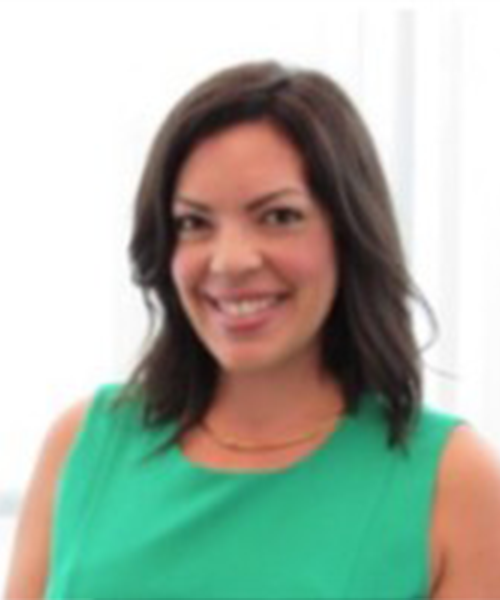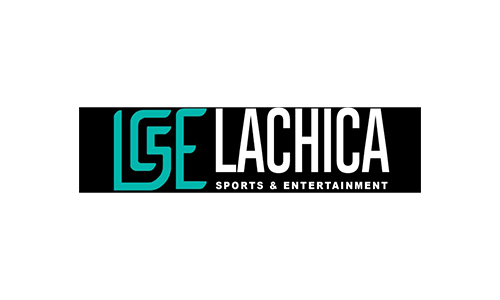 Angela LaChica
President & CEO,
LaChica Sports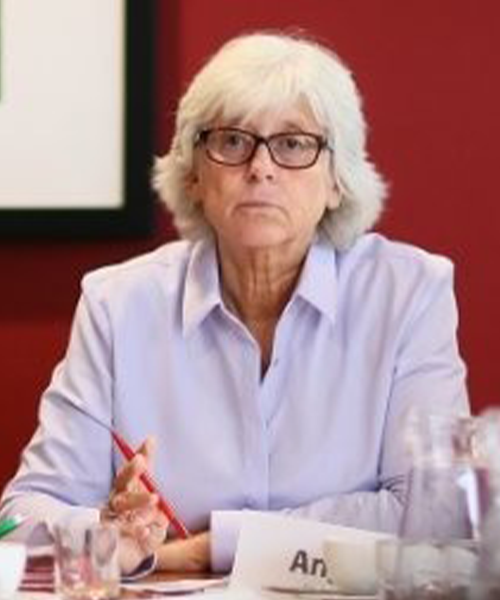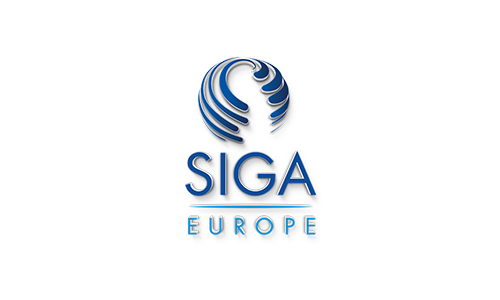 Angela Smith
Chair, Stoke City Supporters Council
World Champion Squash
Member, Advisory Board,
SIGA EUROPE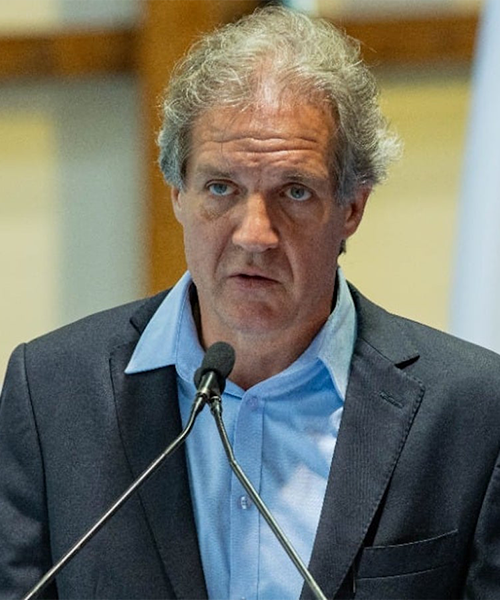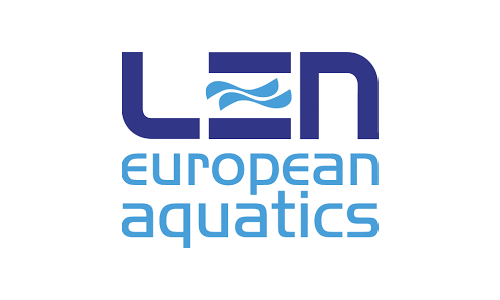 António José Silva
President, Ligue Européenne de Natation
President, Portuguese Swimming Federation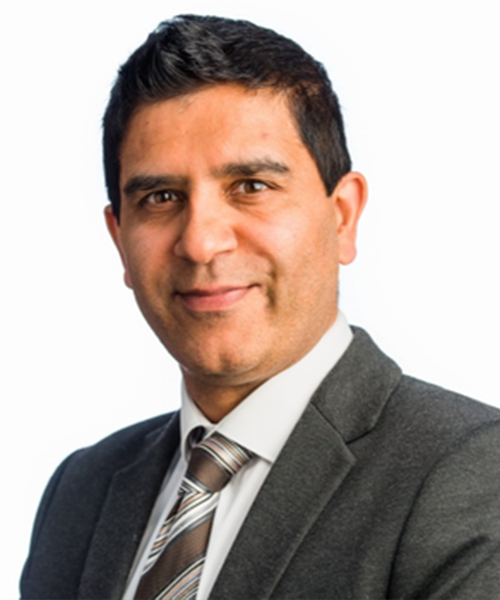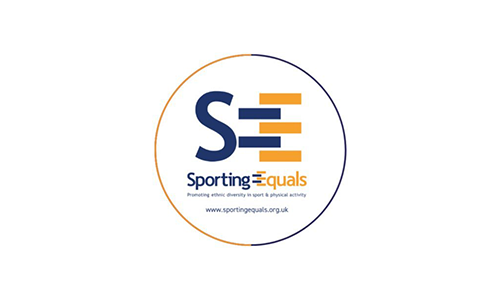 Arun Kang OBE MA
Chief Executive,
Sporting Equals Ltd.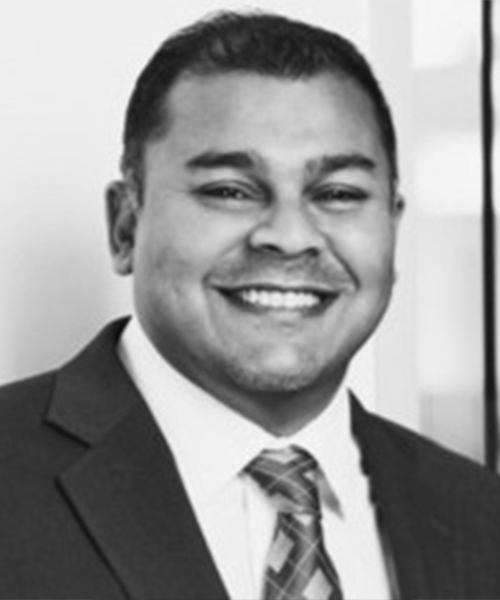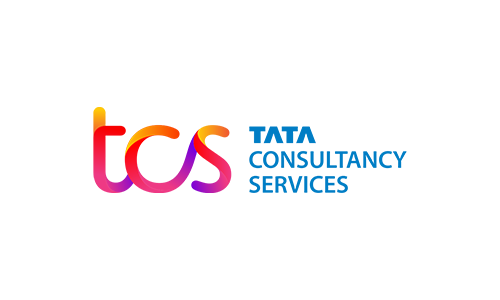 Ashish Babu
Chief Marketing Officer,
TATA CS Europe and UK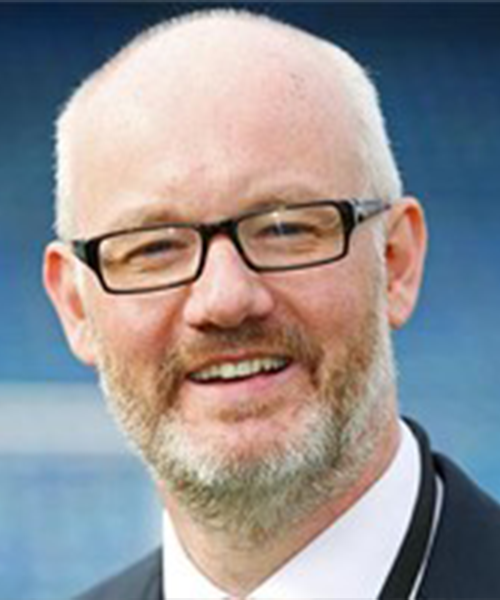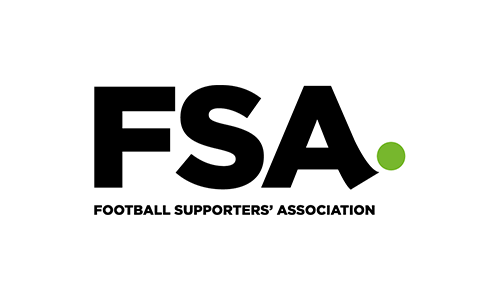 Ashley Brown
Head of Governance, Crisis Club Support & Club Liaison,
Football Supporters Association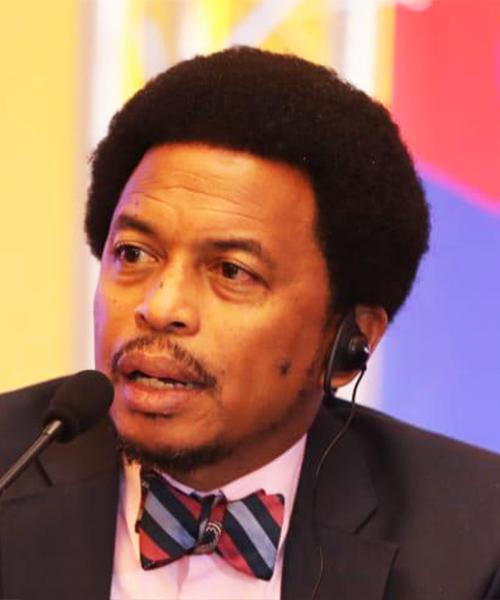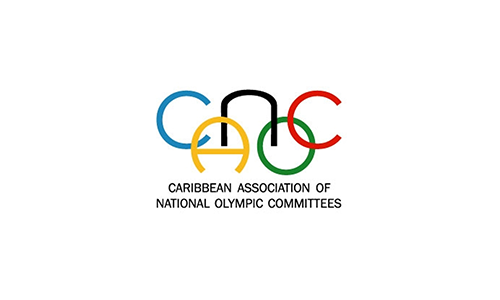 Brian Lewis
President, Caribbean Association of National Olympic Committees (CANOC)
Chair,
Standing Committee on Gender, Race, Inclusion & Diversity (GRID), SIGA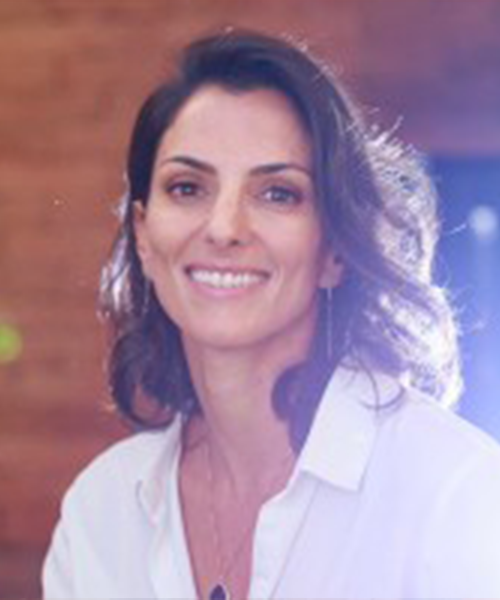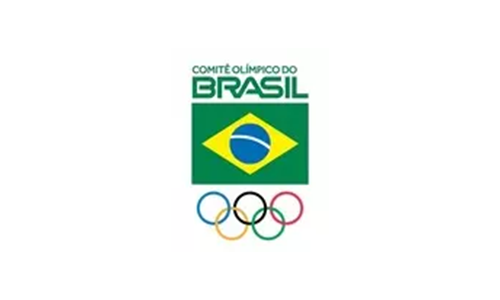 Carla Di Pierro
Psychologist,
Brazilian Olympic Confederation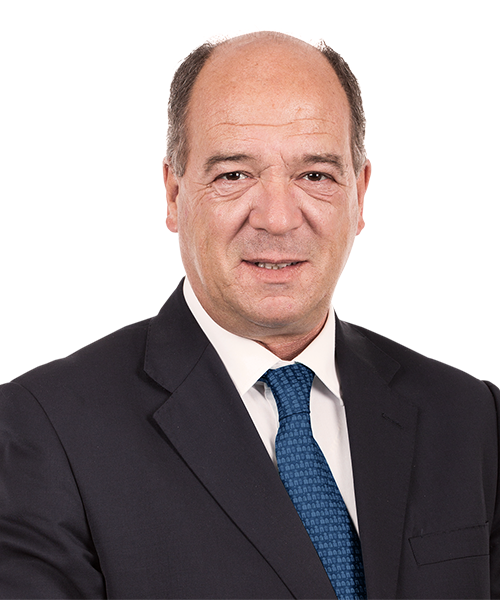 Carlos Carreiras
Mayor,
Cascais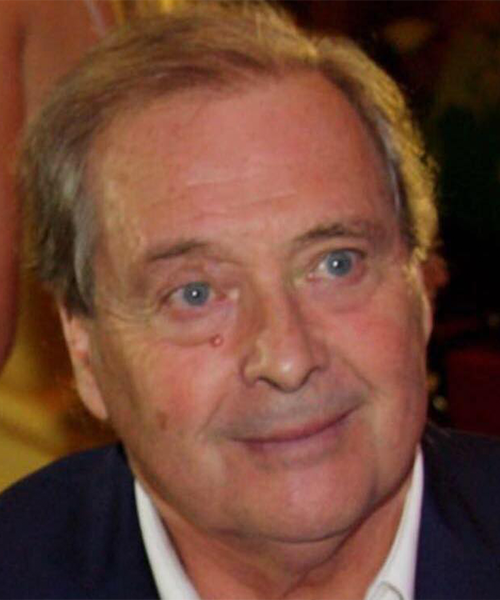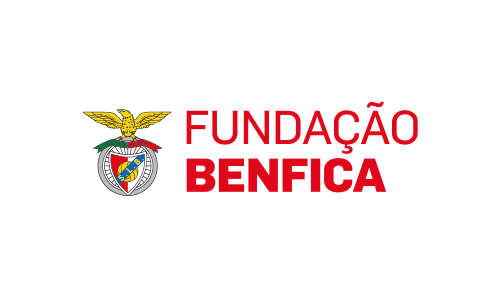 Carlos Móia
Executive President,
Benfica Foundation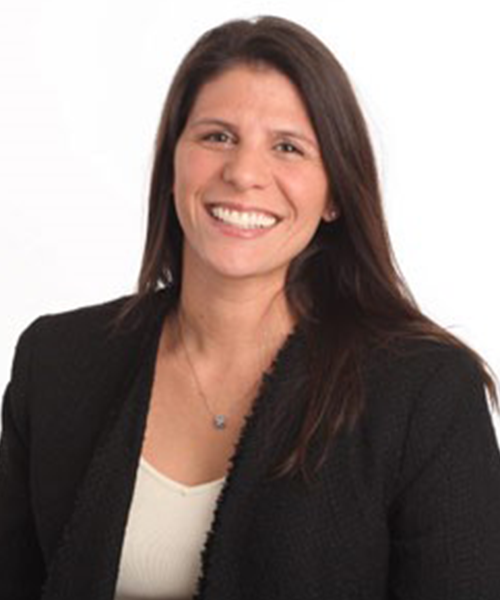 Christine Franklin
Executive Vice-President,
Octagon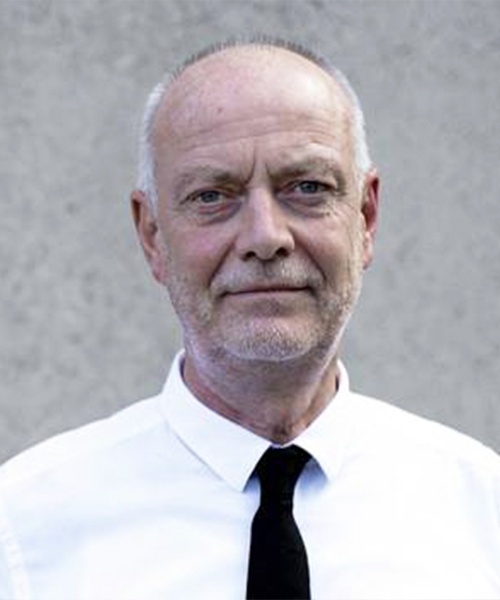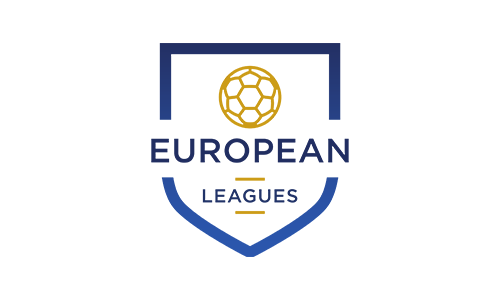 Claus Thomsen
Chairman, European Leagues
CEO, Danish Football League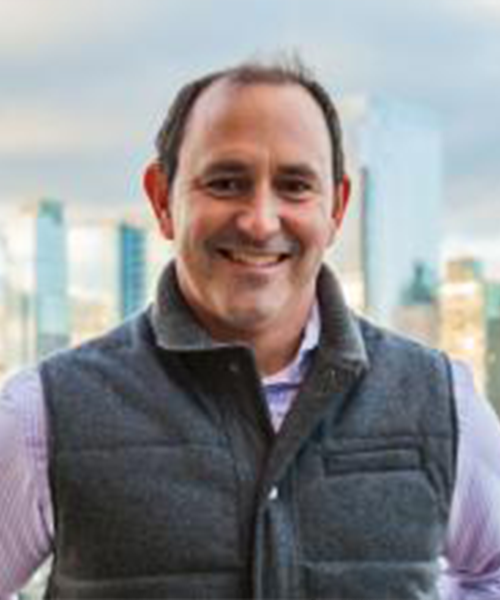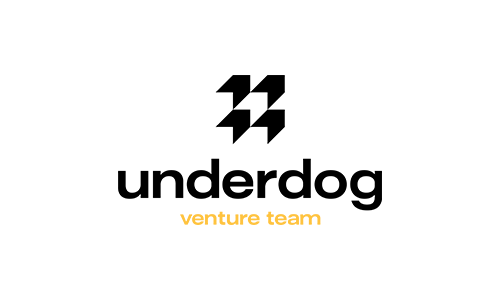 Dan Mannix
Founder & Chairman, Underdog
Chairman, Advisory Board, SIGA AMERICA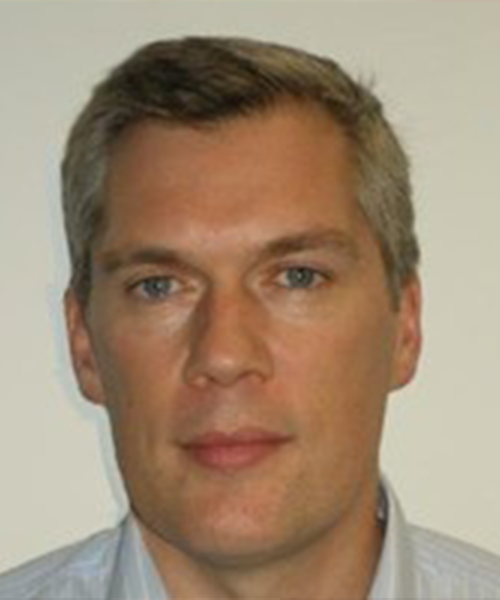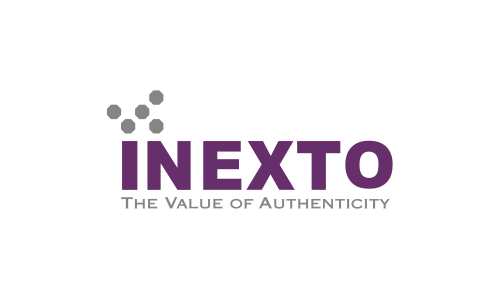 Daniel Hubert
Vice-President Business Development & Industrialization,
INEXTO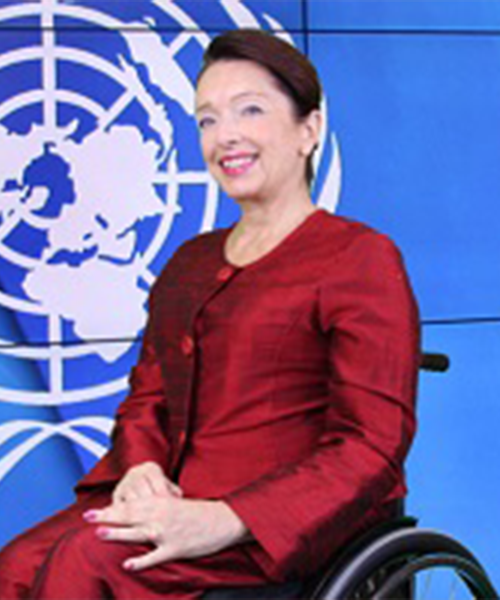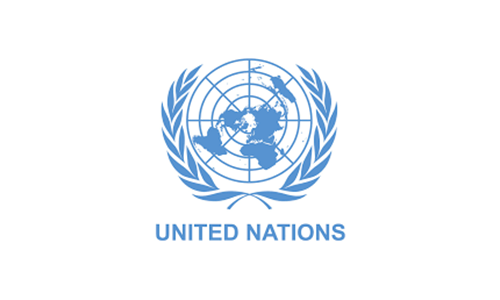 Daniela Bas
Director, Division for Inclusive Social Development,
United Nations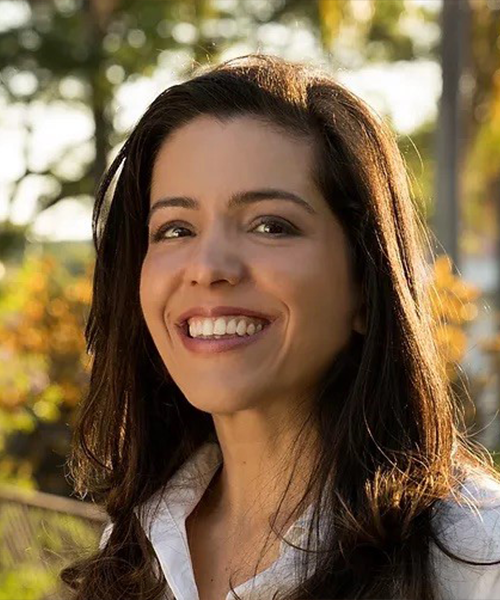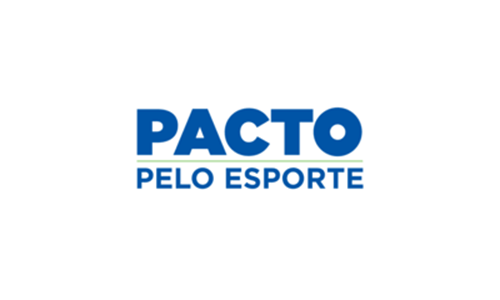 Daniela Castro
Executive Director,
Pacto pelo Esporte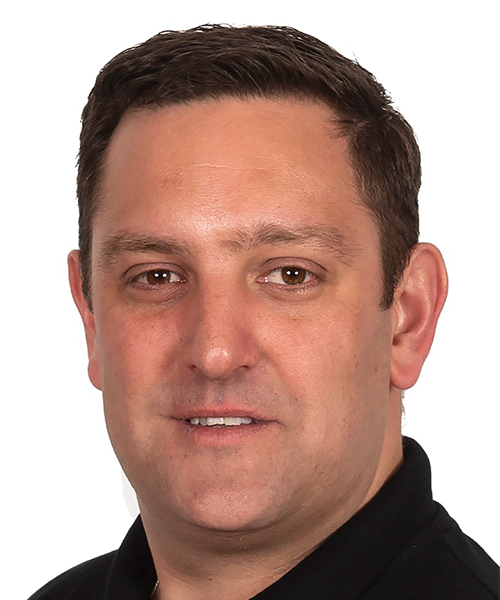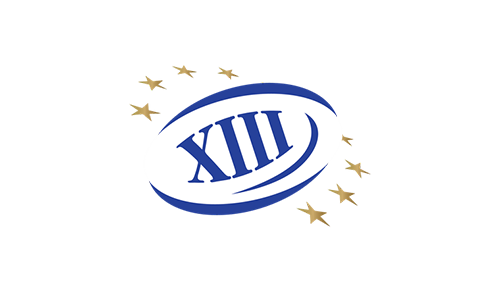 David Butler
General Manager,
European Rugby League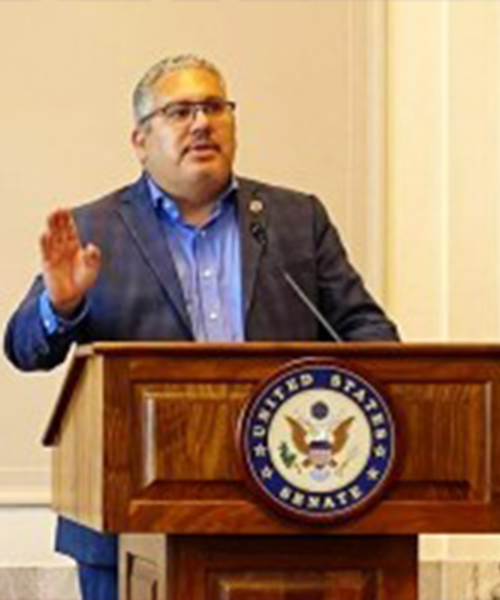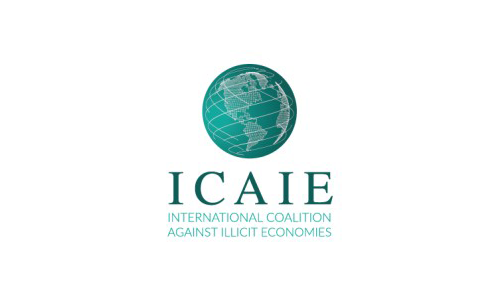 David Luna
Founder & Executive Director,
International Coalition Against Illicit Economies
President & CEO,
Luna Global Networks & Convergence Strategies LLC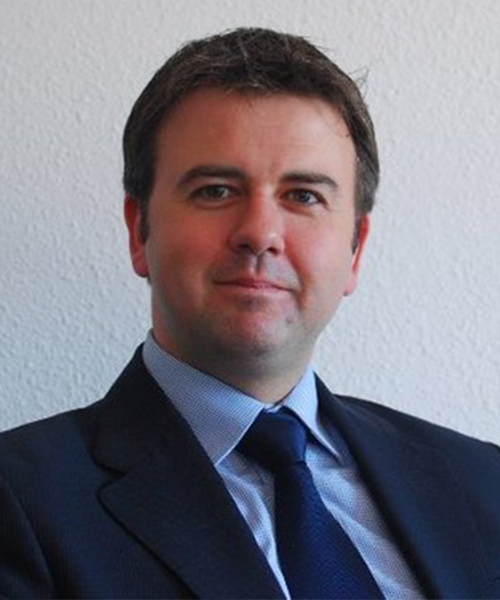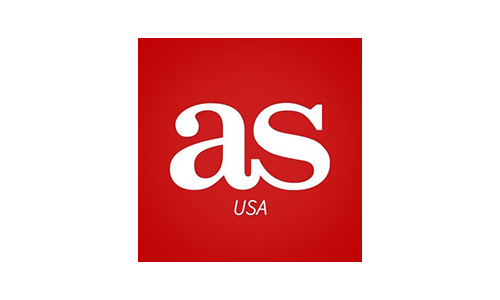 David Nelson
Director,
Diario AS USA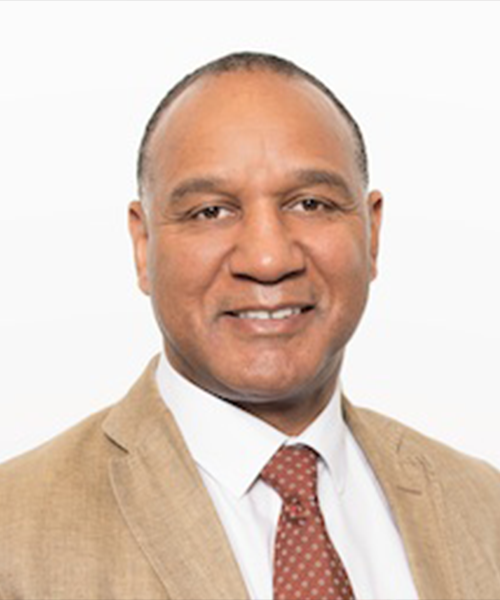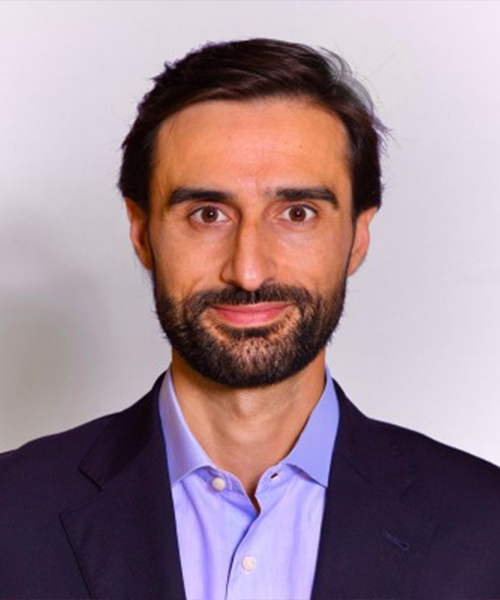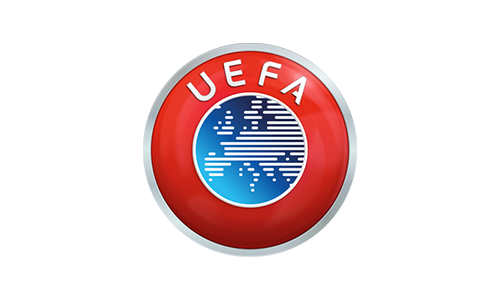 Diego Dabrio
Senior Anti-Piracy Expert,
UEFA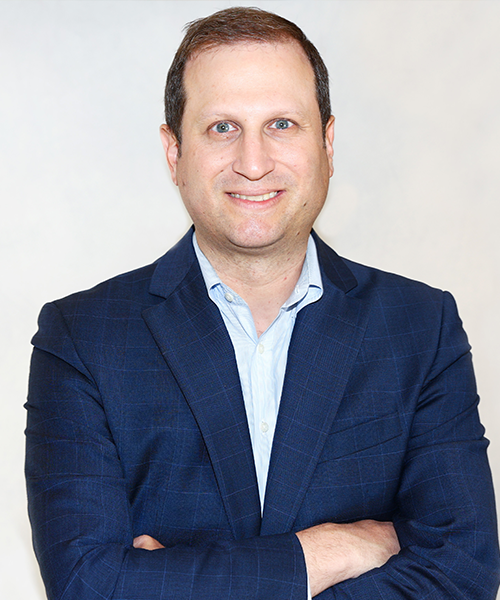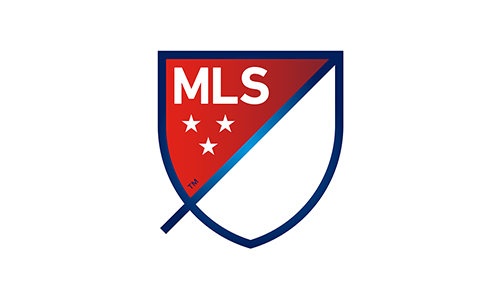 Doug Burns
Vice President, Legal Affairs,
Major League Soccer
Drago Kos
Chair of the Working Group on Bribery in International Transactions,
OECD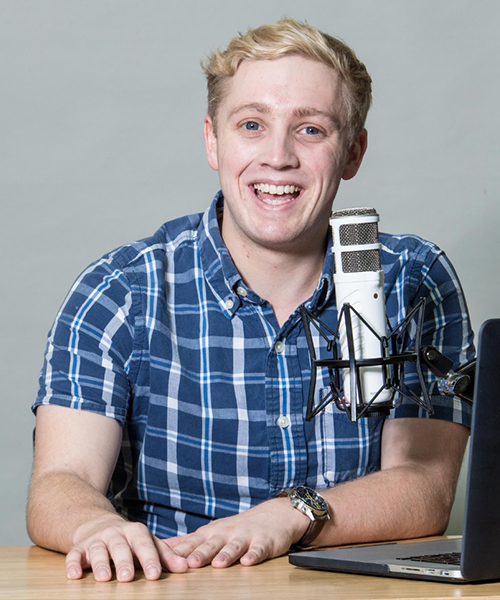 Ed Bowers
Member, SIGA Youth Council
Co-Founder,
Sports Career Academy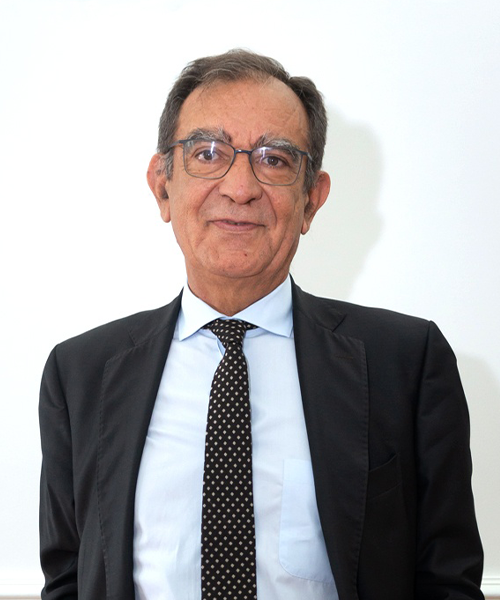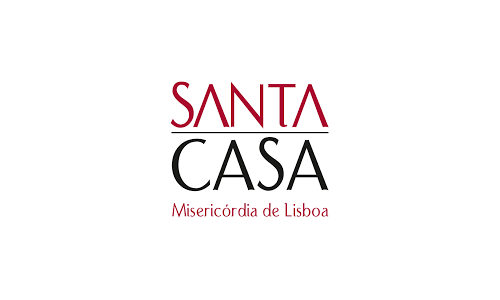 Edmundo Martinho
President,
Lisbon Holy House of Mercy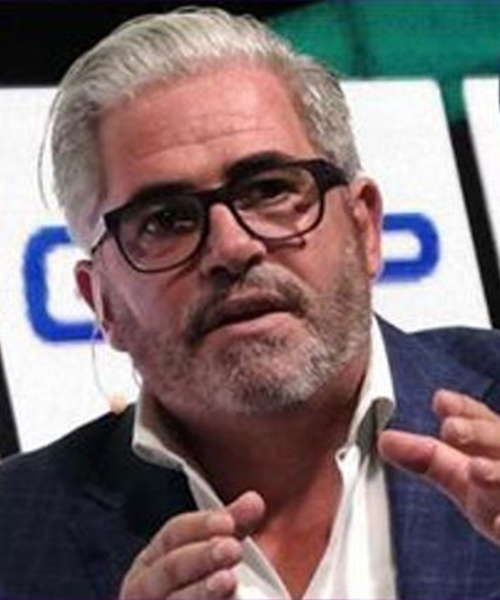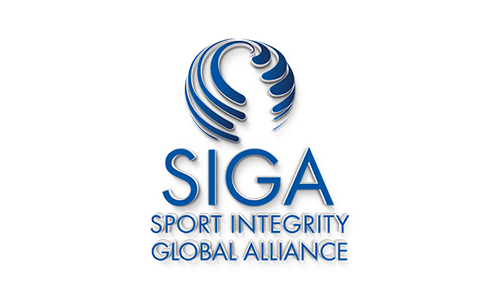 Emanuel Macedo de Medeiros
CEO, SIGA
Executive Chairman, SIGA EUROPE
Chairman & CEO, SIGA AMERICA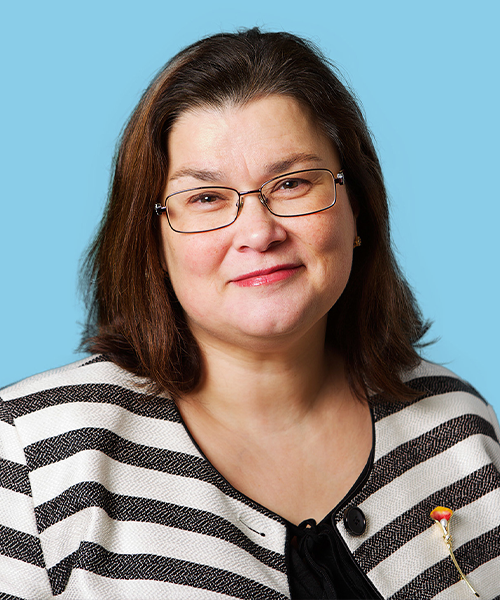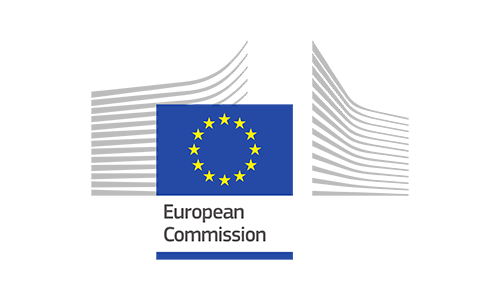 Emine Bozkurt
Chair, EU High-Level Group on Gender Equality in Sport,
European Commission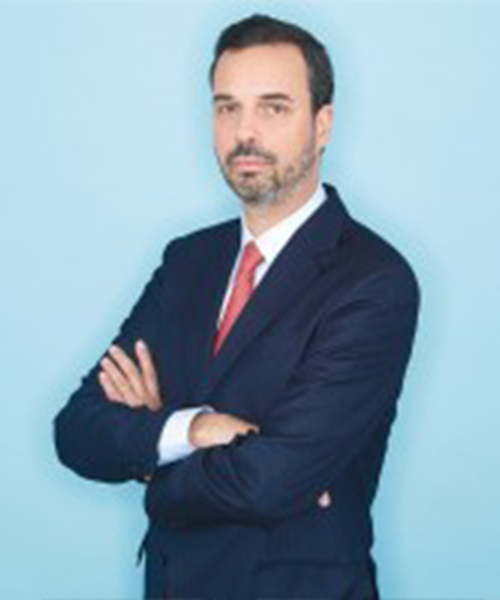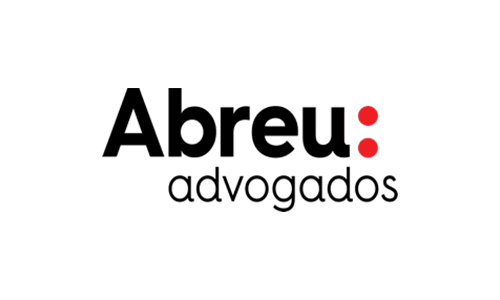 Fernando Veiga Gomes
Partner,
Abreu Advogados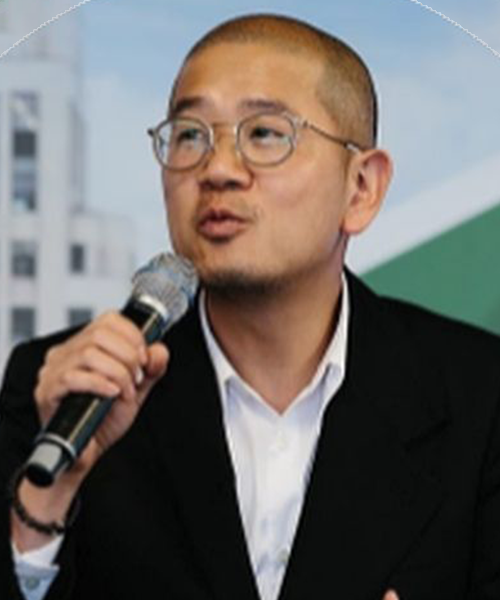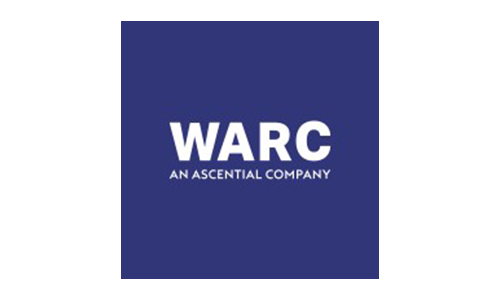 Francis Wong
Chief Experience Officer,
WARC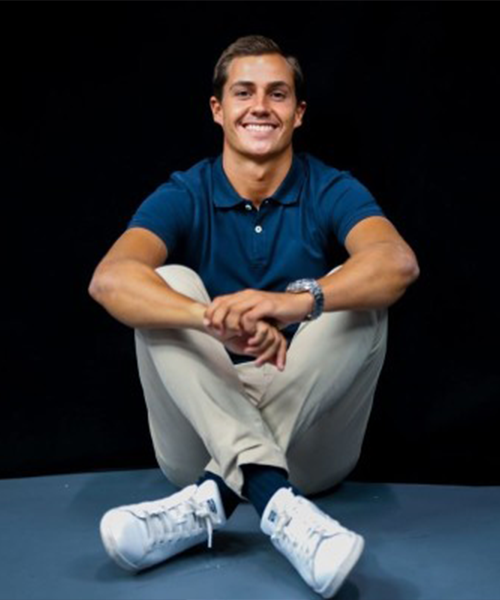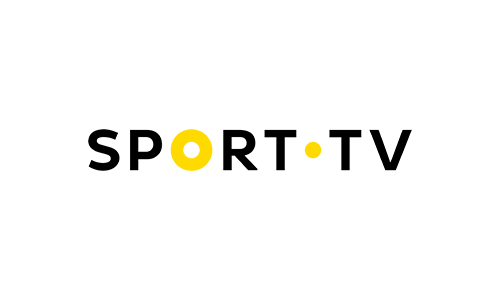 Francisco Guimarães
Football Coach | SIGA Champion | Football Analyst,
Sport TV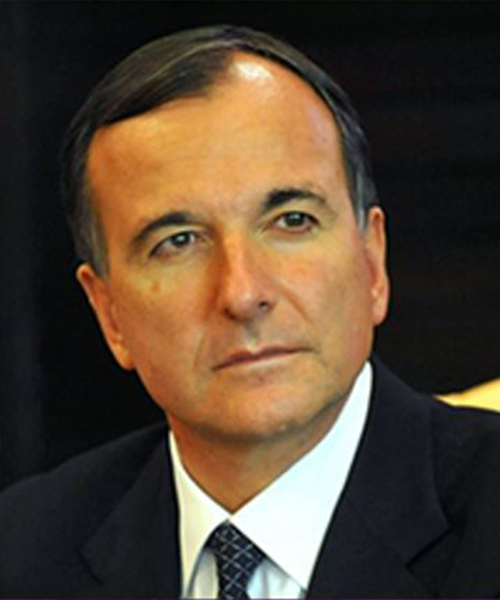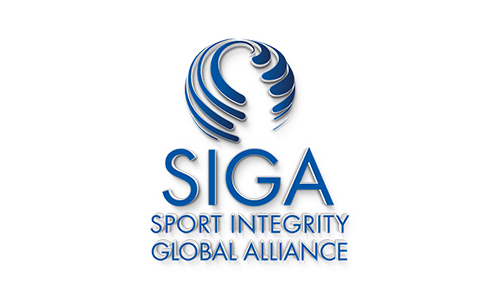 Franco Frattini
Chairman,
SIGA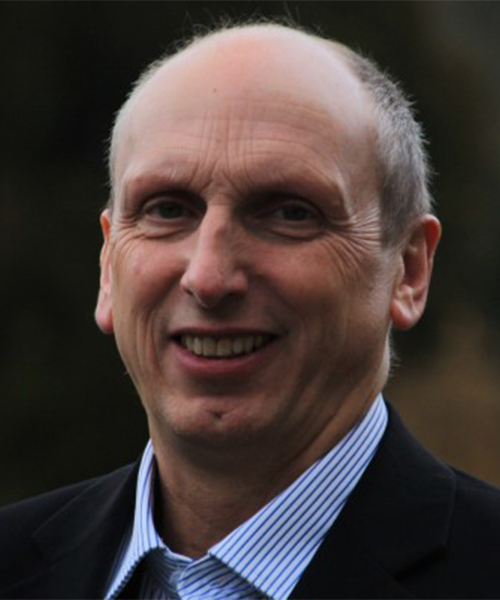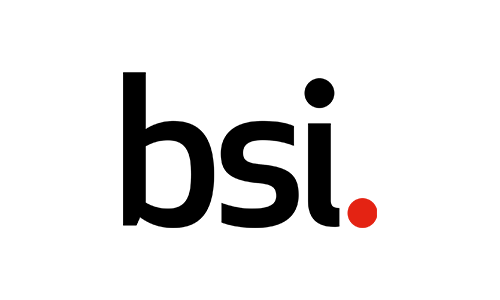 Frank Lee
Director, UK & Ireland, Product Certification,
BSI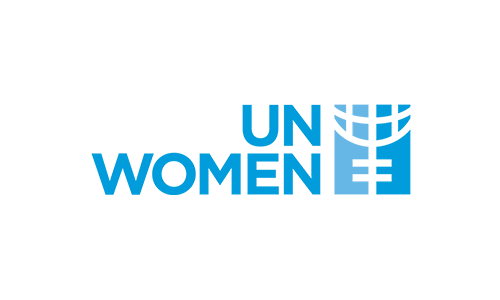 Gabriela Geraldes Bastos
Project Manager,
UN Women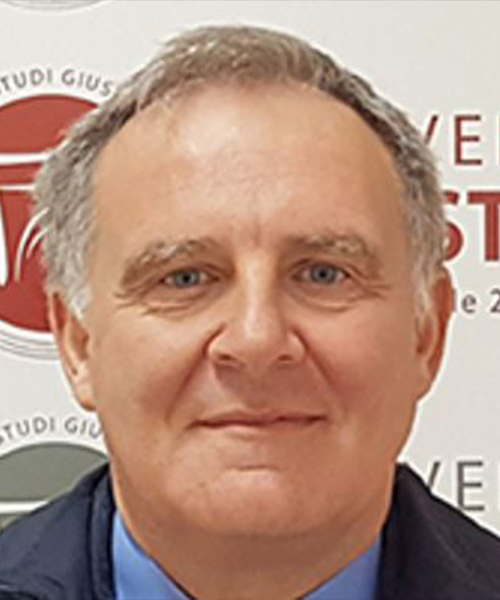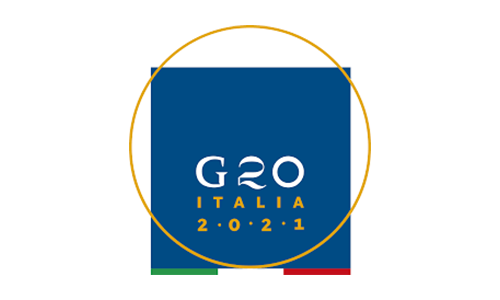 Giovanni Tartaglia Polcini
Italian Magistrate | Former Chair, Anti-Corruption Working Group,
G20 Italy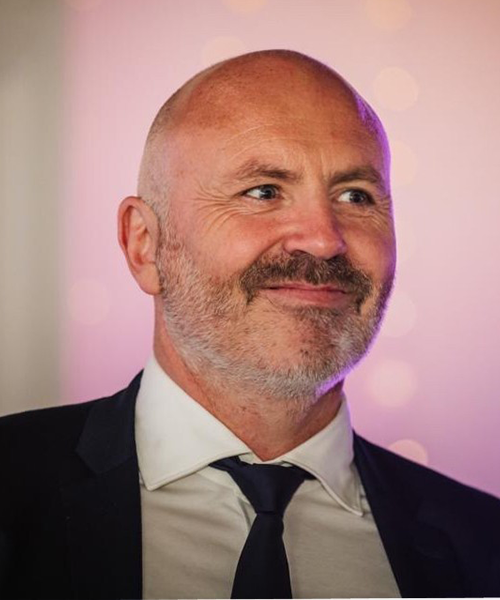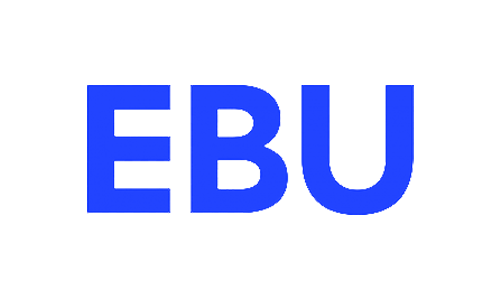 Glen Killane
CEO, Eurovision Sport,
European Broadcasting Union (EBU)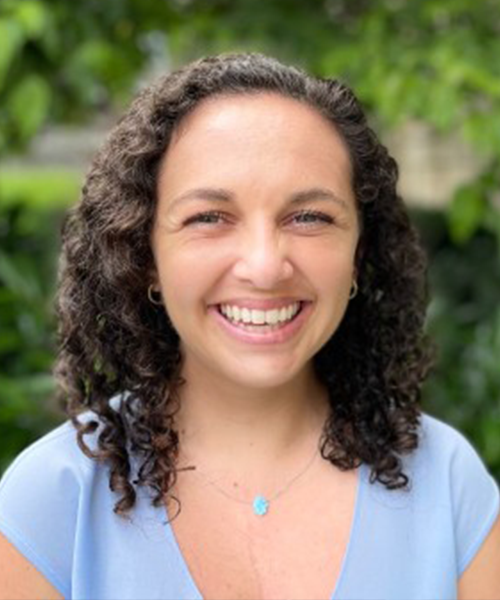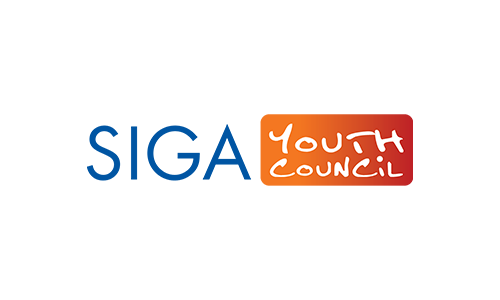 Grace Glaser
Education Coordinator,
US Centre for SafeSport
Member,
SIGA Youth Council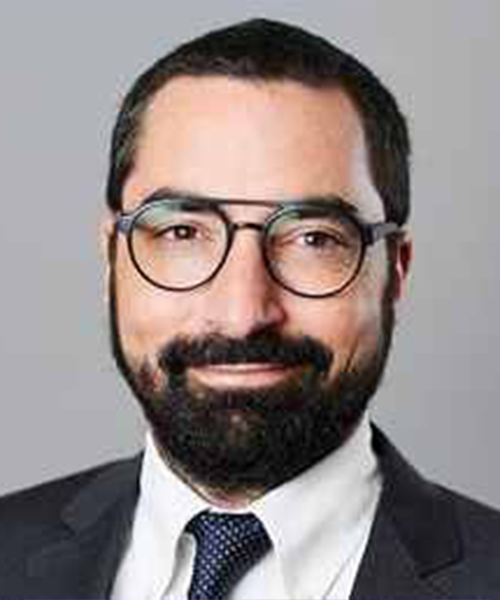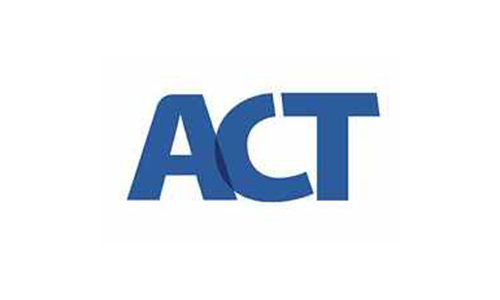 Grégoire Polad
Director General,
Association of Commercial Television and Video on Demand Services in Europe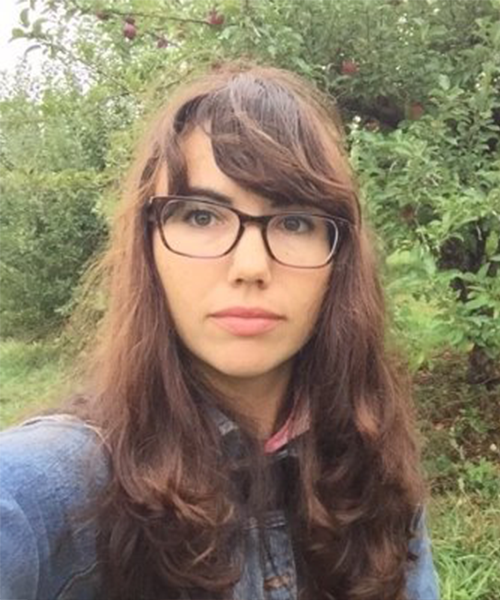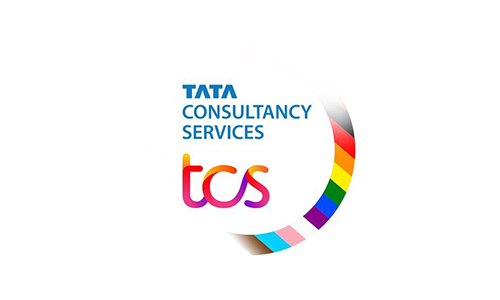 Haley Price
Head, North America Sports Sponsorships,
Tata Consultancy Services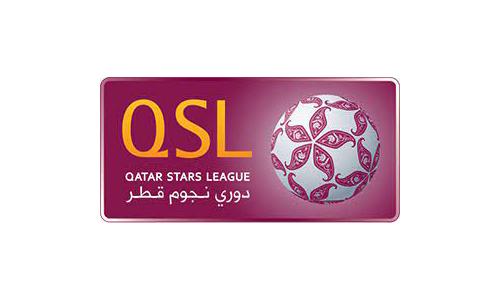 Hani Balan
CEO,
Qatar Stars League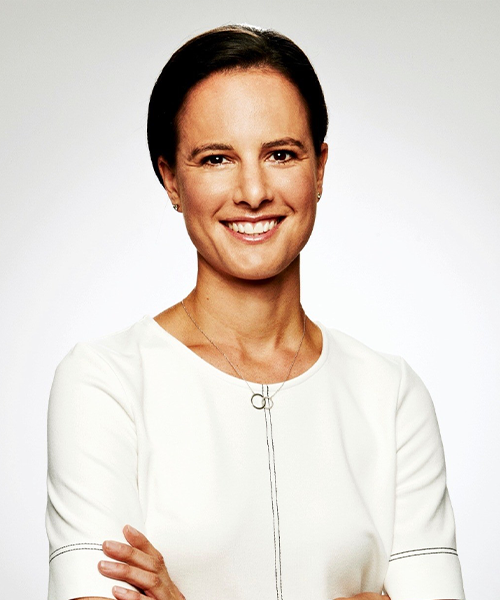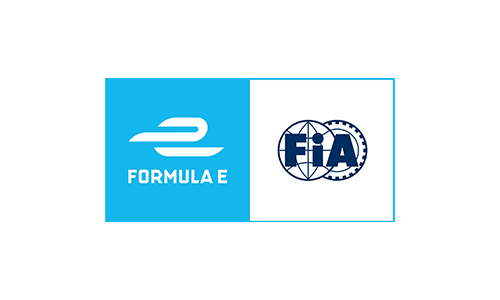 Hannah Brown
Chief Strategy and Business Development Officer & Chief of Staff, CEO,
Formula E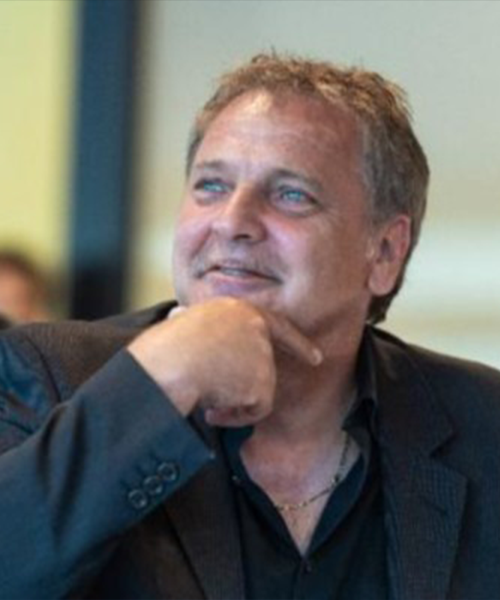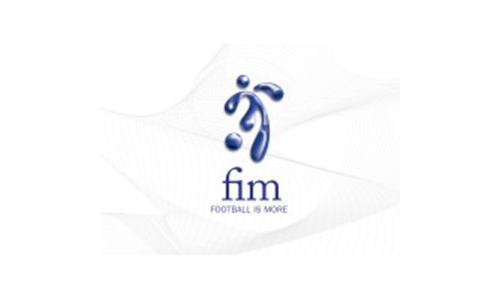 Hanspeter Rothmund
Founder & CEO,
Football is More Foundation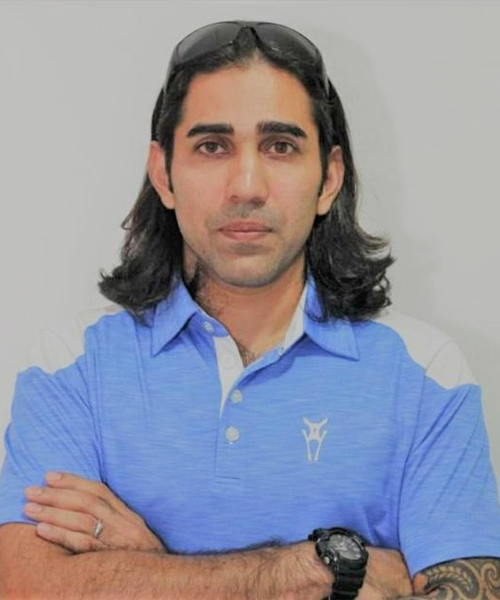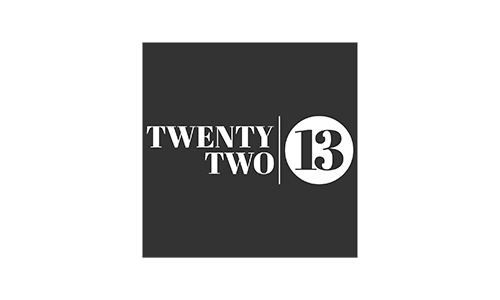 Haresh Deol
Founder & Editor,
TwentyTwo13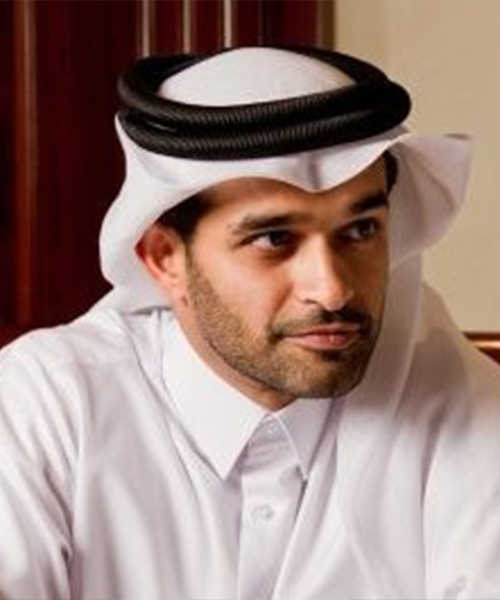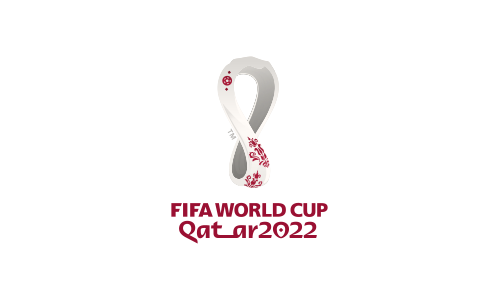 Hassan Al Thawadi
Secretary General, Supreme Committee Deliver & Legacy, Qatar
CEO, 2022 FIFA World Cup, Qatar Local Organising Committee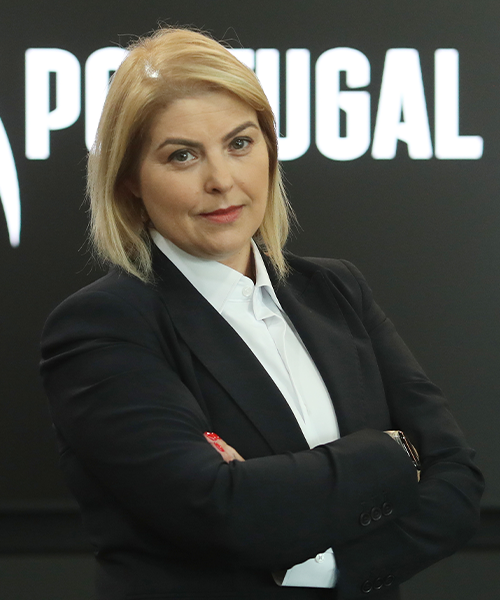 Helena Pires
Executive Director,
Liga Portugal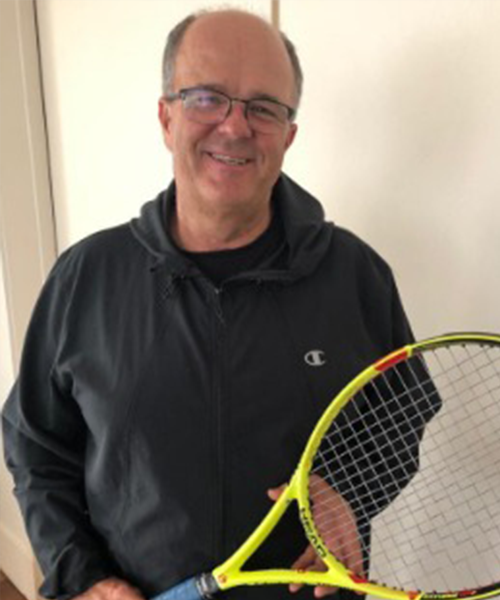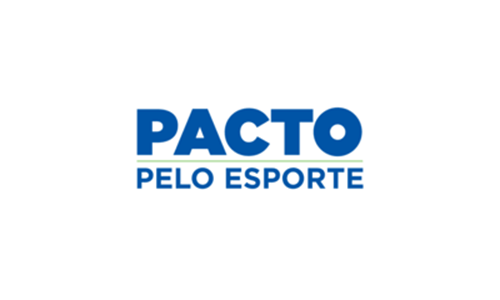 Hugo Passarelli Scott
Vice President,
Pacto pelo Esporte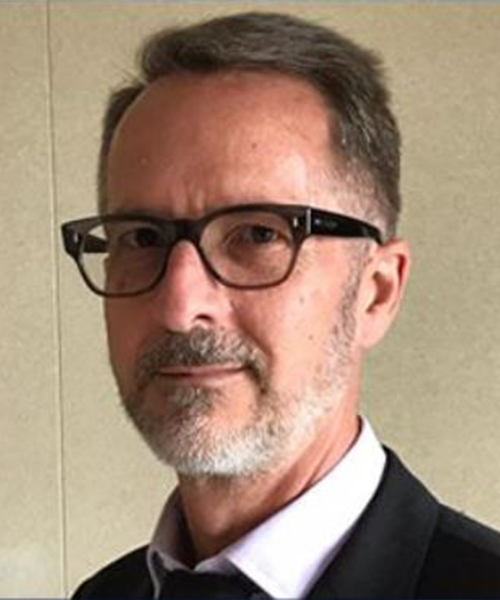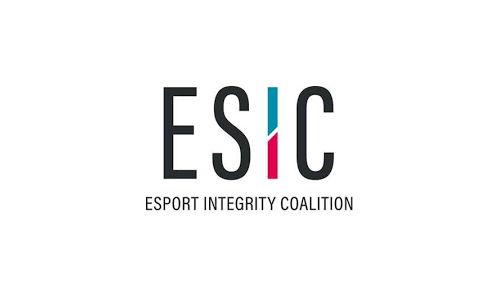 Ian Smith
Commissioner,
eSports Integrity Coalition (ESIC)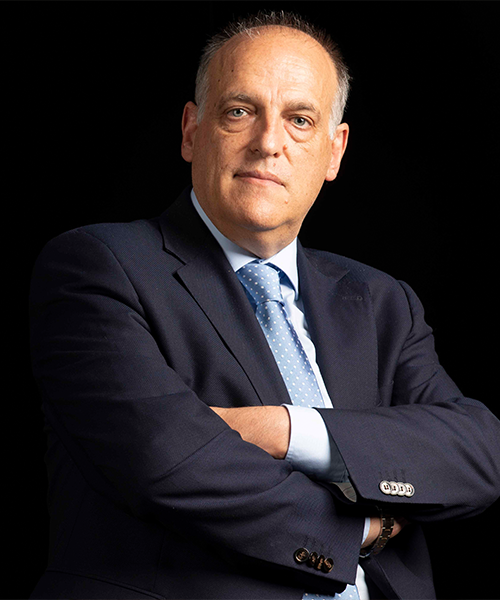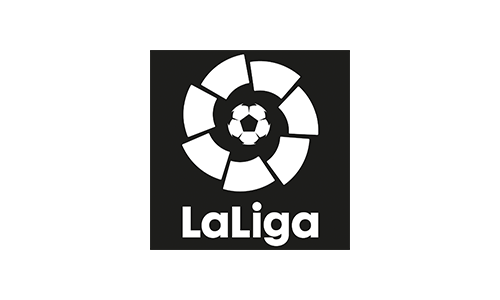 Javier Tebas
President, LaLiga | Member, Board of Directors, European Leagues | Member, Executive Committee, UEFA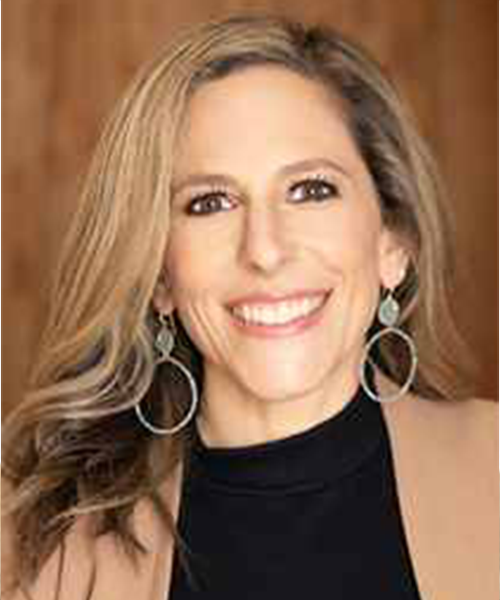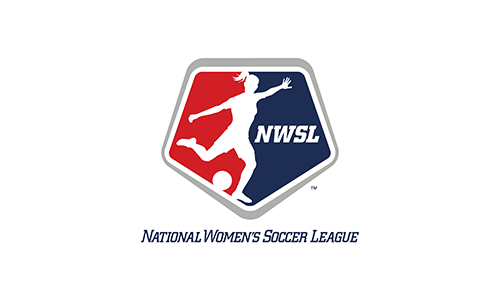 Jessica Berman
Commissioner, National Women Soccer League (NWSL)
Deputy Chairwoman, Advisory Board,
SIGA AMERICA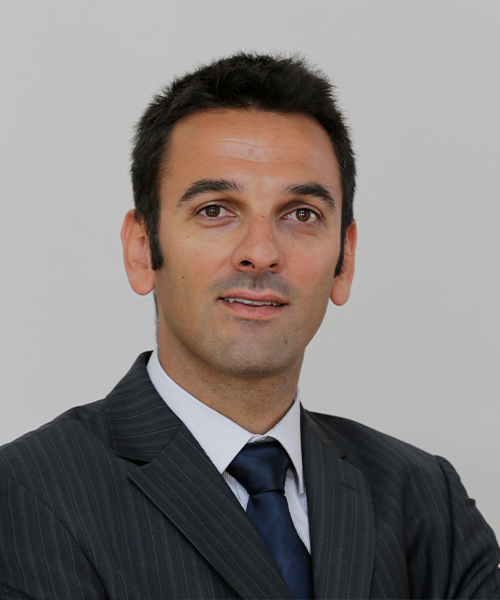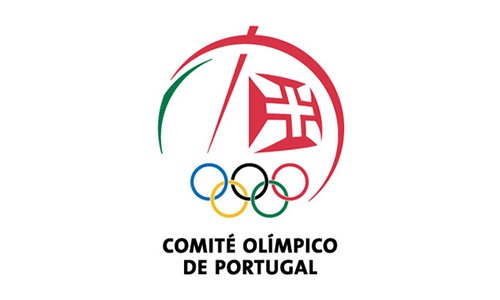 João Paulo Almeida
Director General,
Portuguese Olympic Committee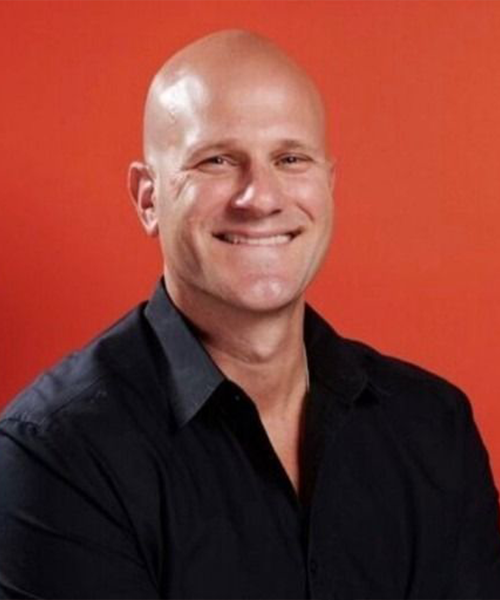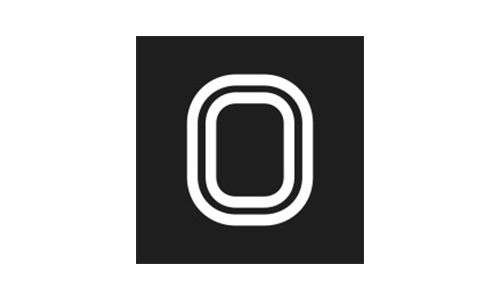 Joe Leavitt
Vice President, Head of Brand Partnerships,
OverTime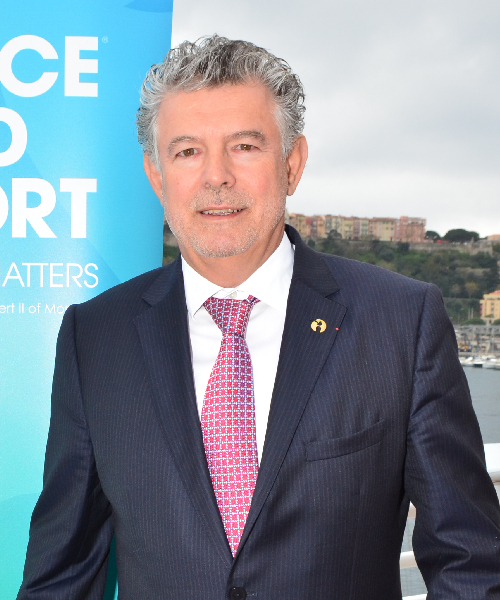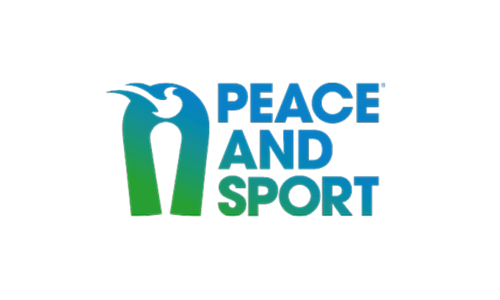 Joel Bouzou
President,
Peace and Sport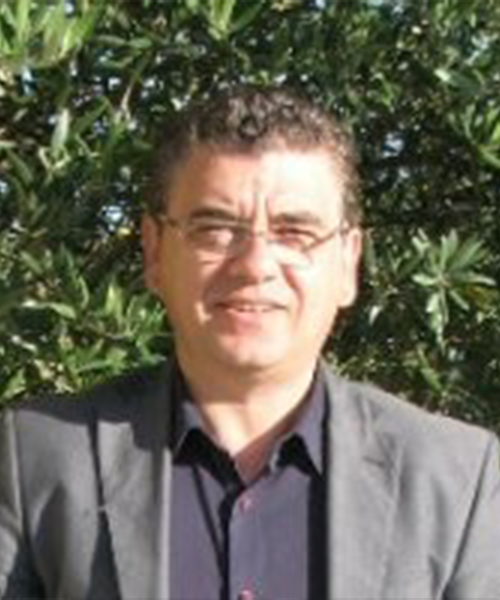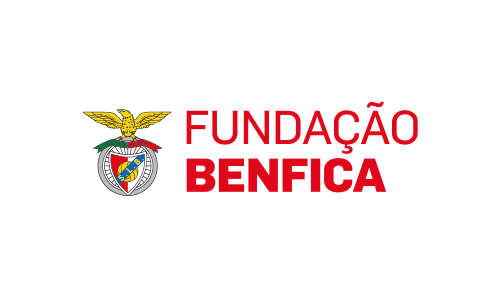 Jorge Miranda
Coordinator Director,
Benfica Foundation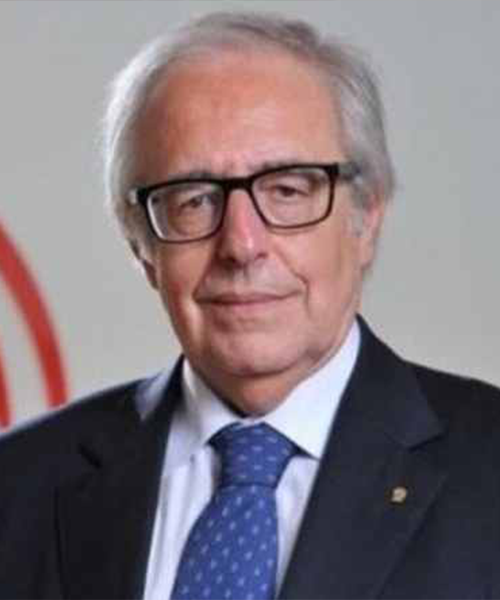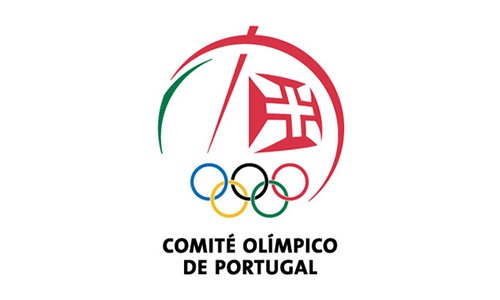 José Manuel Constantino
President,
Portuguese Olympic Committee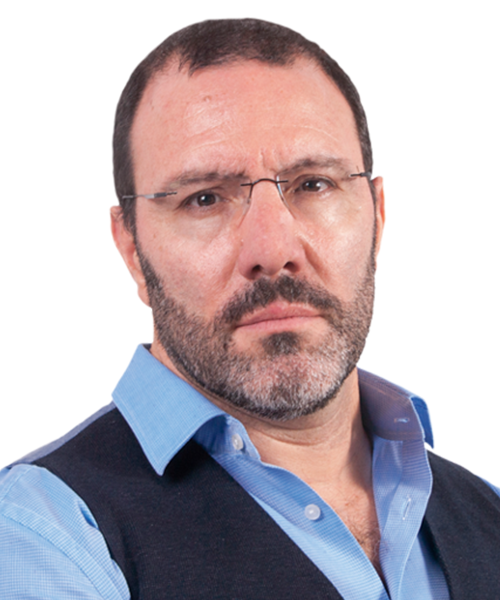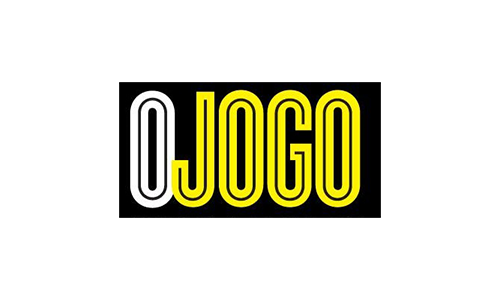 José Manuel Ribeiro
Journalist, Immediate Past Director,
O Jogo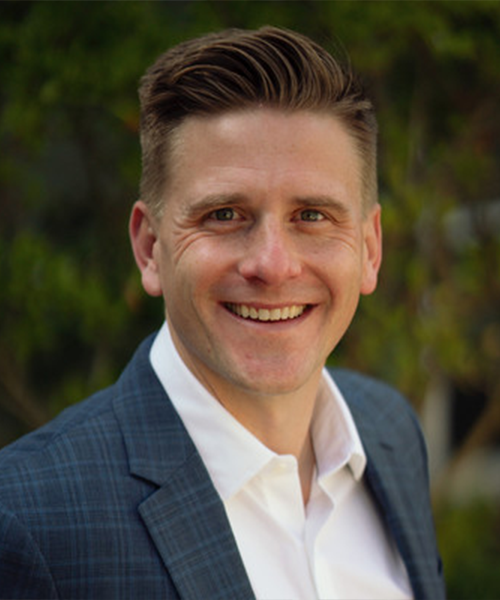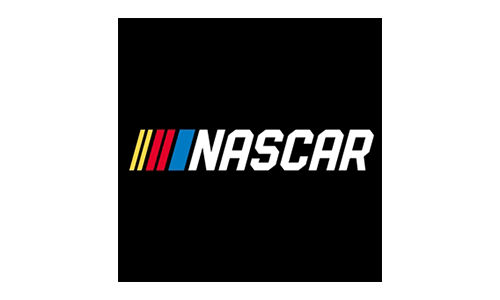 Joseph Solosky
Managing Director,
NASCAR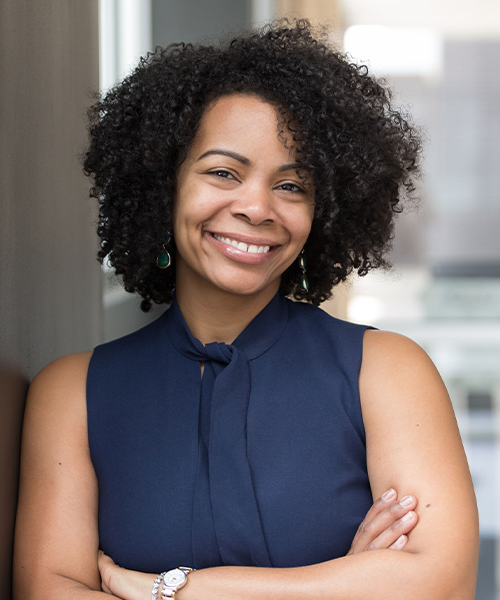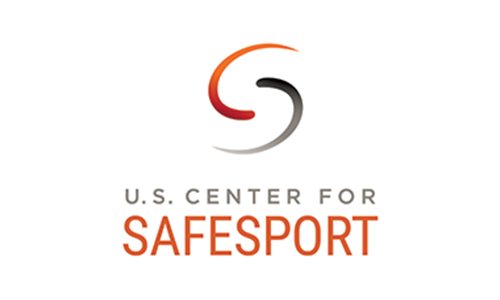 Ju'Riese Colón
CEO,
US Centre for Safe Sport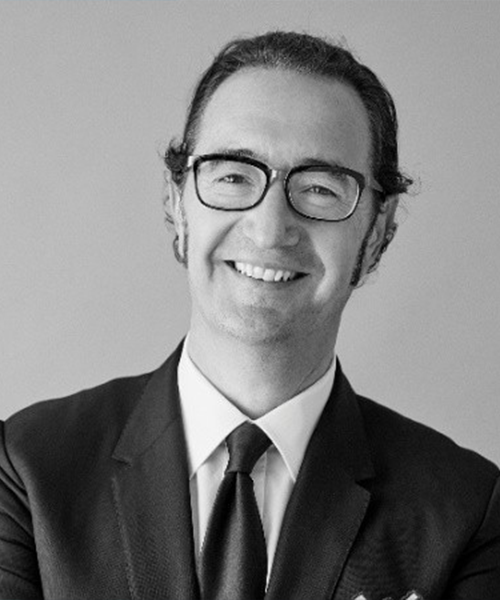 Juan de Dios Crespo
CEO, RH&C Sports Lawyers
University Professor
Member, Executive Committee,
AIAF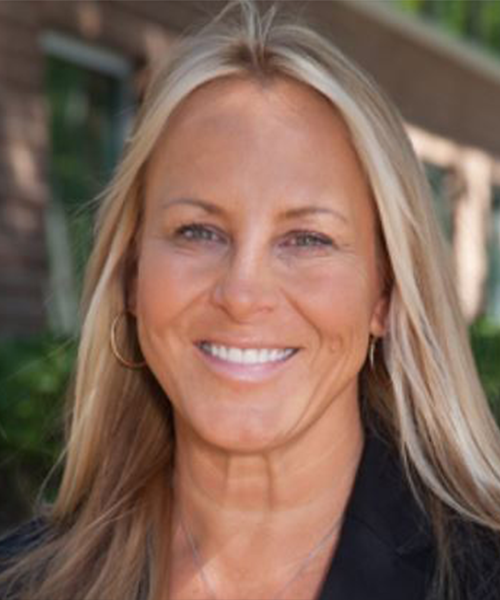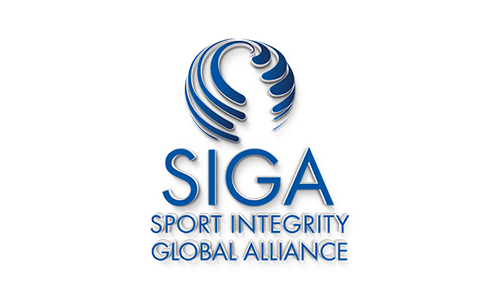 Karin Korb
2-Time Paralympian,10-Time member of USA World Team,
Member,
SIGA Council | SIGA GRID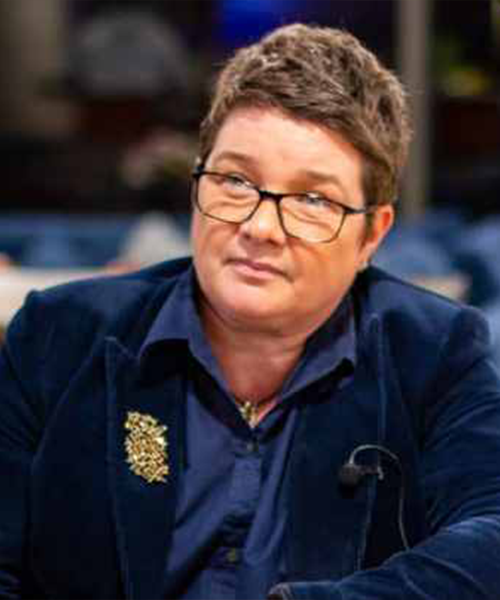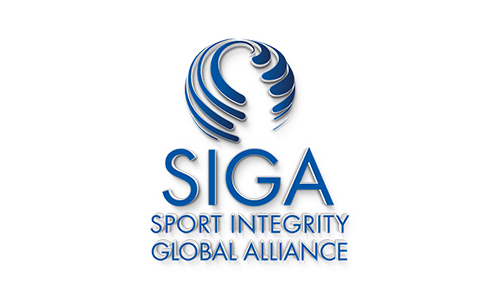 Kate Beavan
Member, SIGA Council | Advisory Board Member, SIGA EUROPE
Founder,
New Quebec Advisory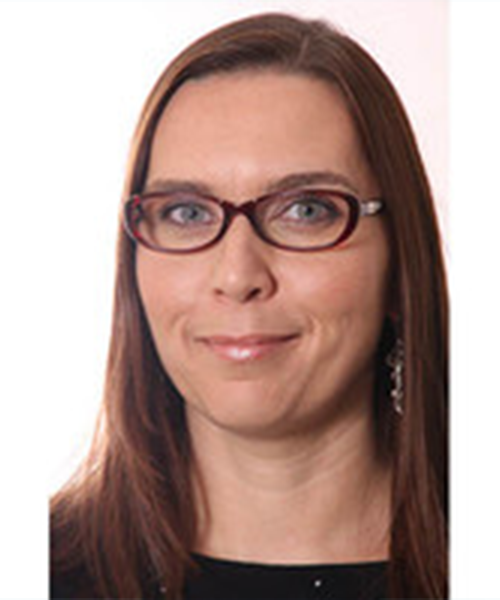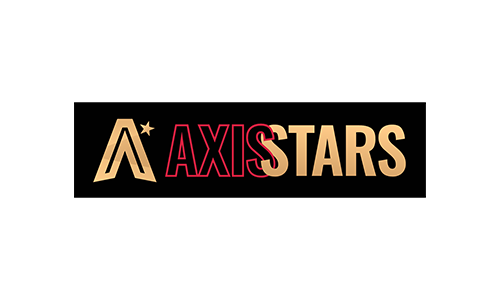 Kate Hamer
Co-Founder & Chief Operating Officer,
AxisStars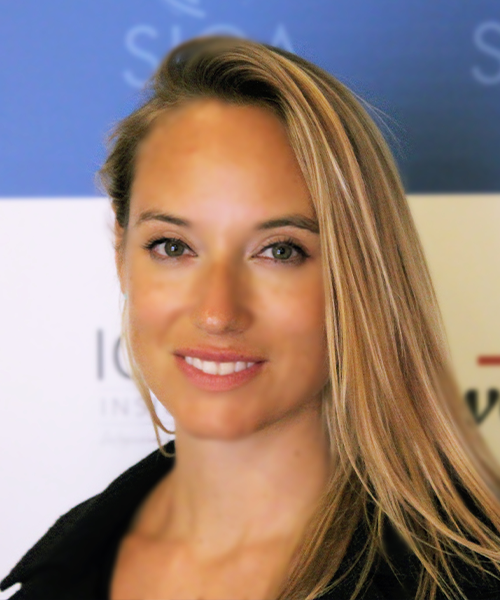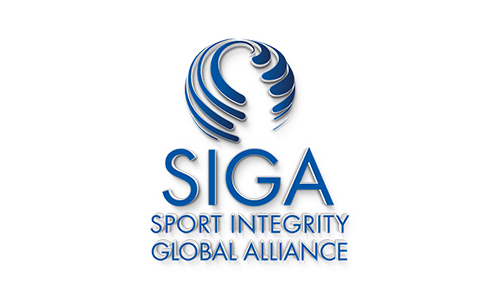 Katie Simmonds
Global COO, SIGA
Managing Director, SIGA Women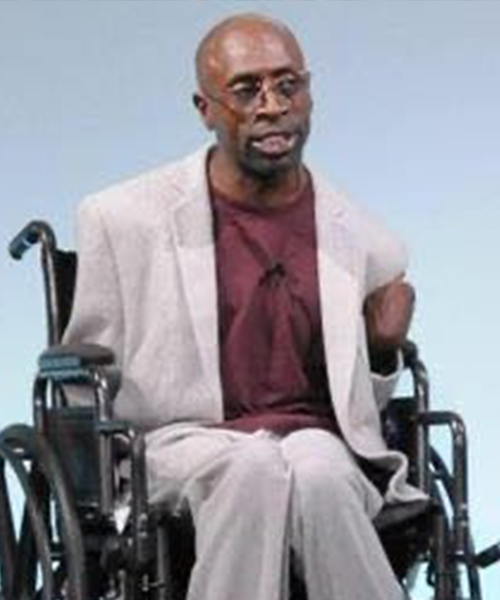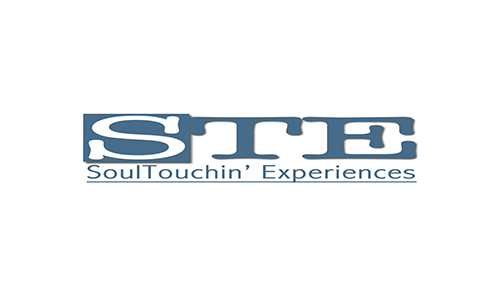 Keith Jones
Founder & President, DaSoul Touchin'
2-time Emmy Award Winner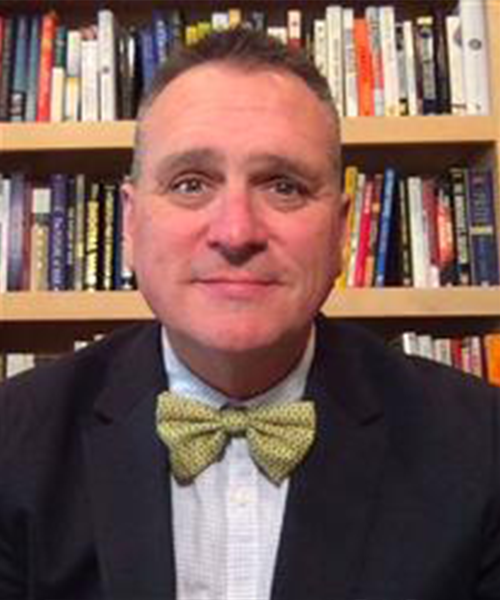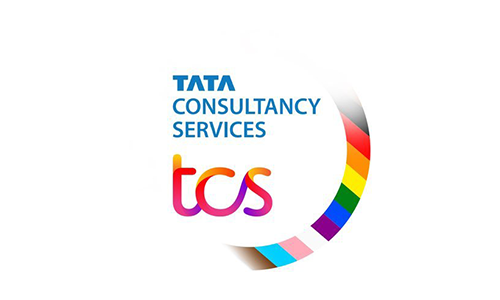 Kevin Benedict
Partner, Futurist,
TATA Consulting Services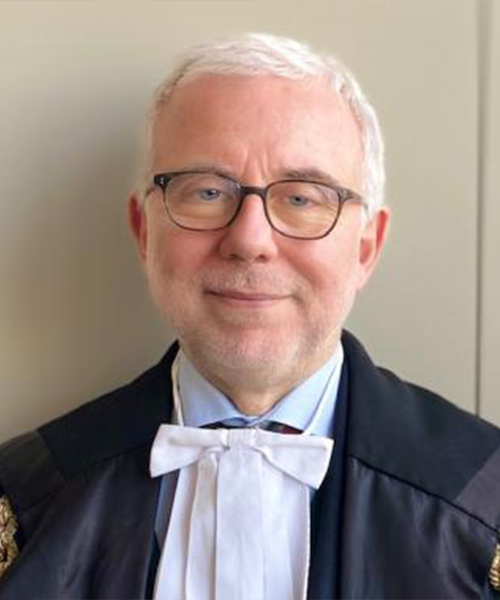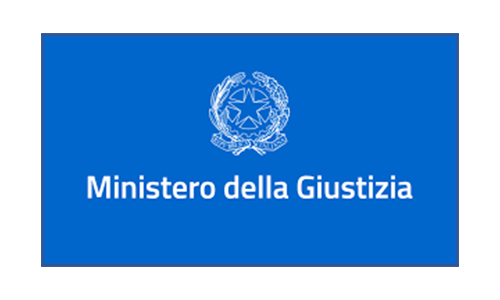 Lorenzo Salazar
Deputy General Prosecutor,
Appeal Court of Naples

Lorin Hamlin
Head of Open Innovation Partnerships,
Under Armour Inc.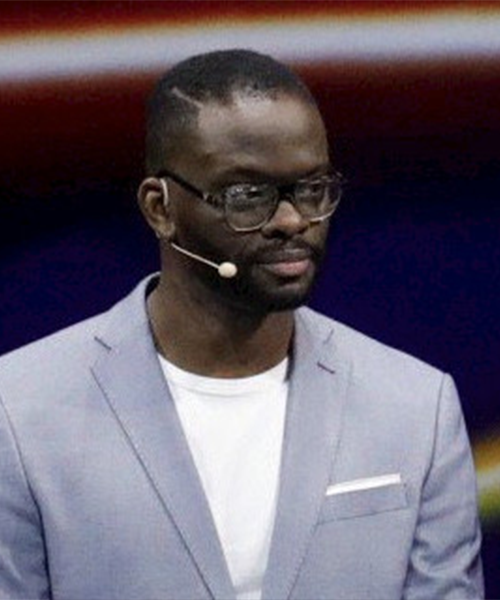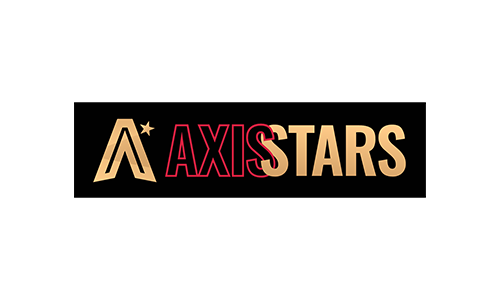 Louis Saha
Football Legend | Member, Advisory Board, SIGA EUROPE | SIGA Champion
Founder & CEO,
AxisStars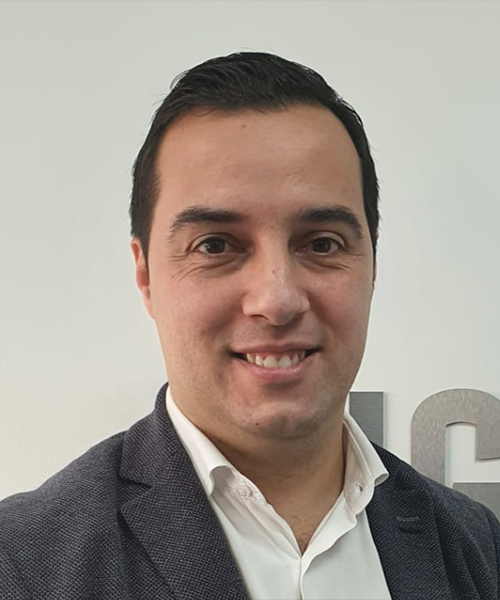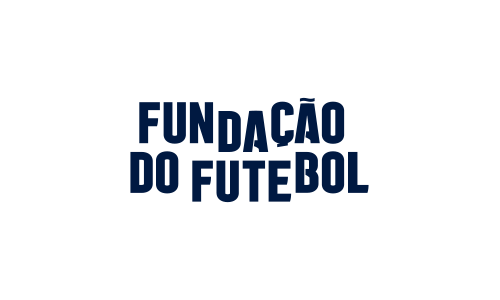 Luís Estrela
Coordinator,
Liga Portugal's Football Foundation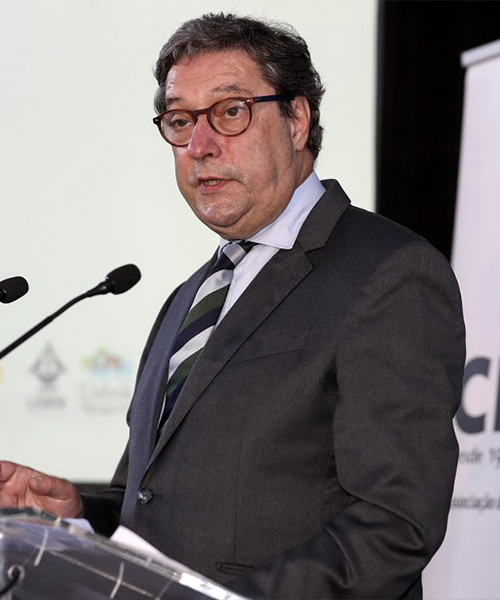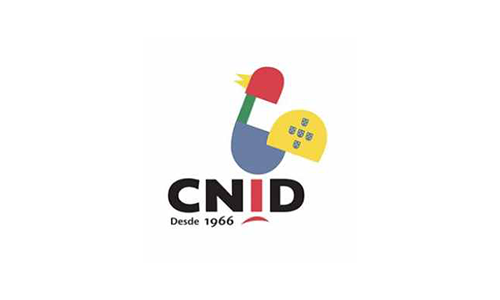 Manuel Queiroz
President,
CNID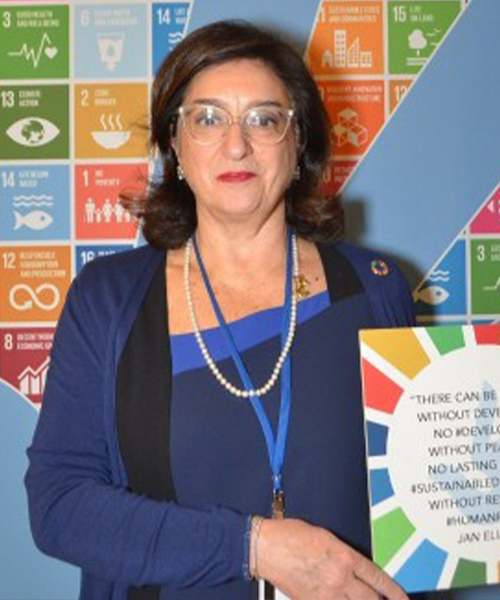 Maria-Francesca Spatolisano
Assistant Secretary-General,
United Nations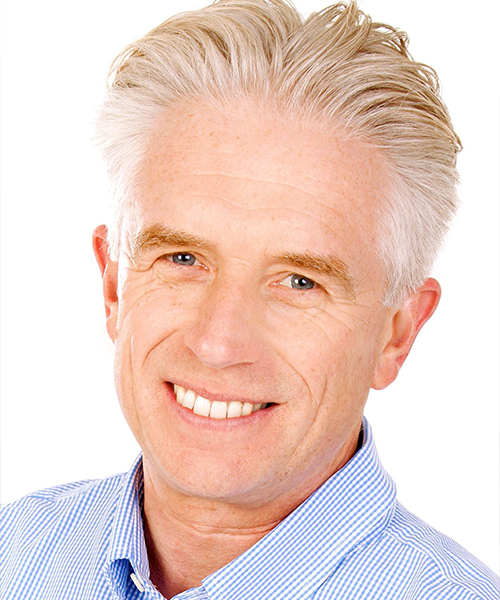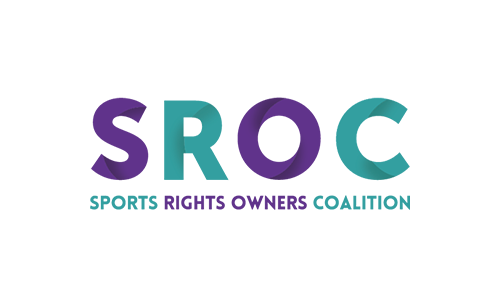 Mark Lichtenhein
Chairman,
Sport Rights Owners Coalition (SROC)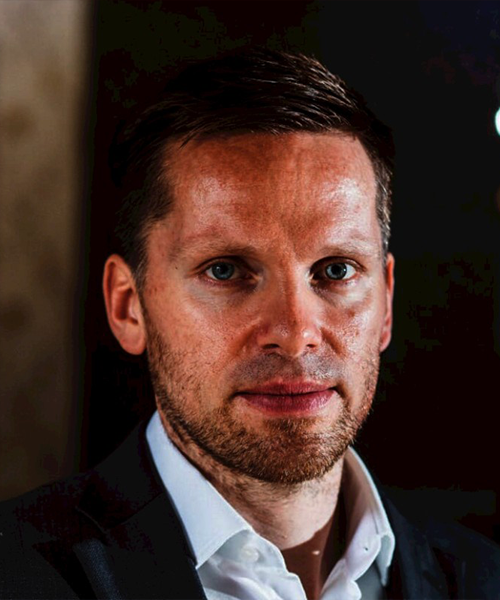 Martin Lycka
Senior Vice President, Regulatory Affairs & Responsible Gaming,
Entain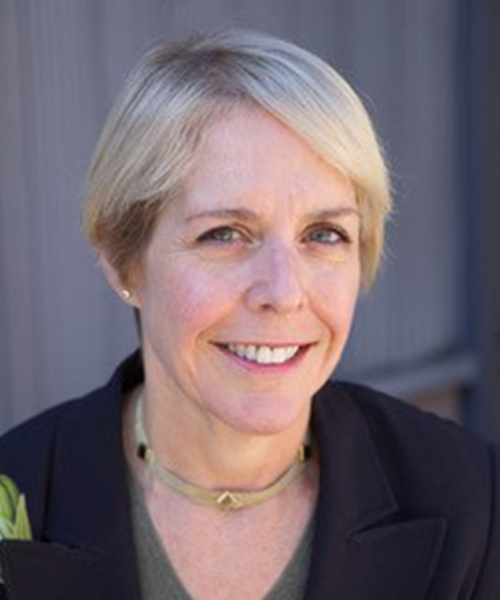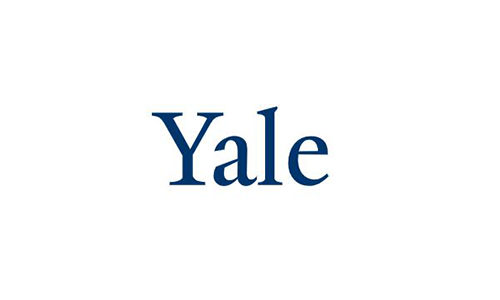 Dr. Mary Davis
Capstone Professor,
Jackson School of Global Affairs at Yale University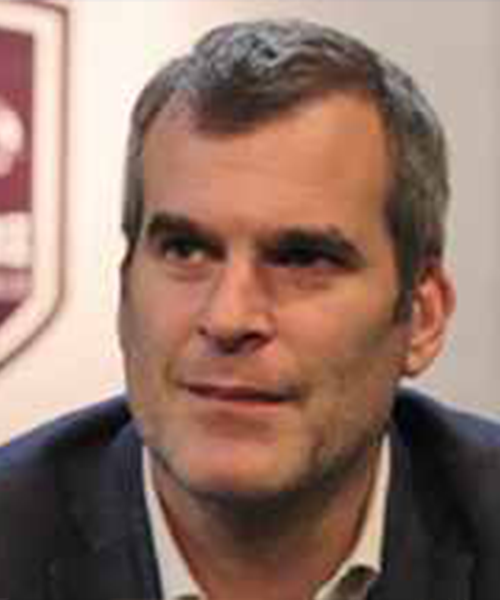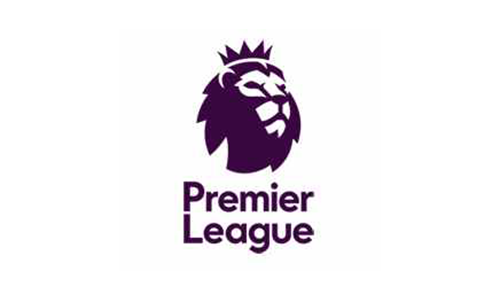 Mathieu Moreuil
Director of International Football Relations and EU Affairs,
The Premier League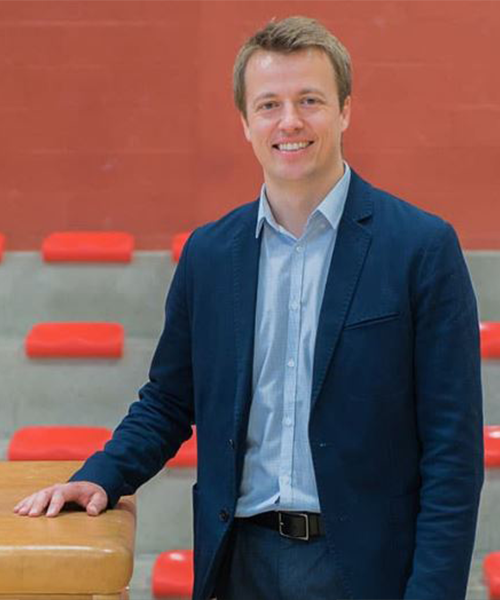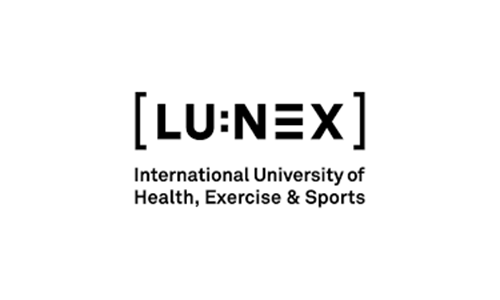 Mathieu Winand
University Professor | Head of Department of International Sport Management, Chair of Teaching and Learning Council,
LUNEX University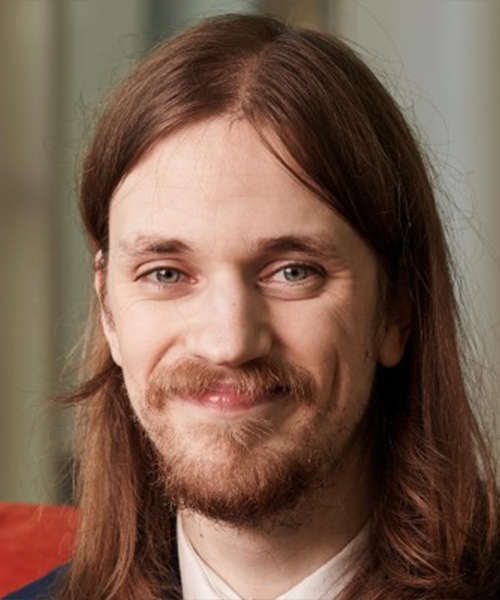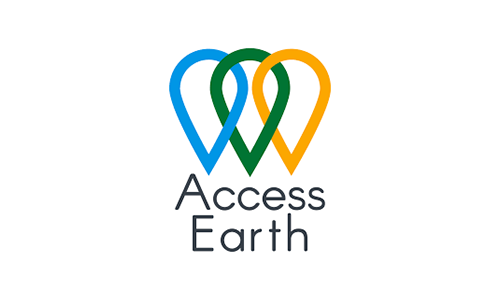 Matt McCann
Founder and CEO,
Access Earth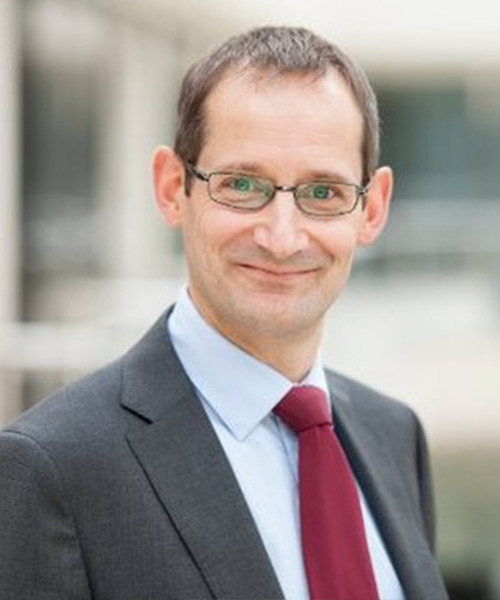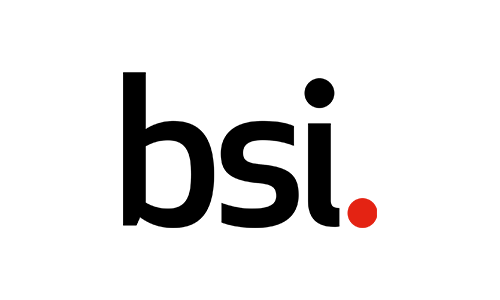 Matt Page
Managing Director, UK & Ireland,
BSI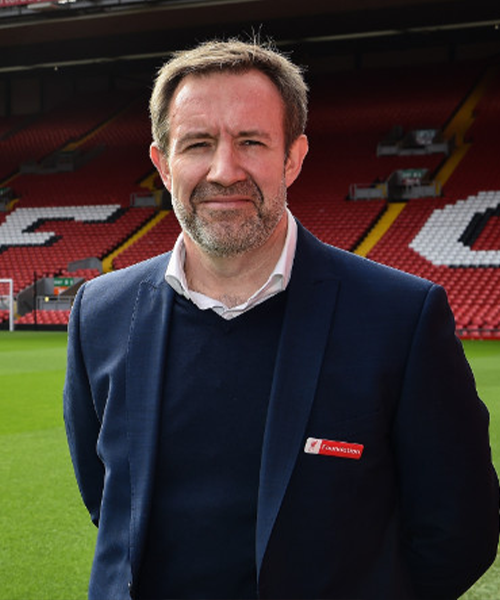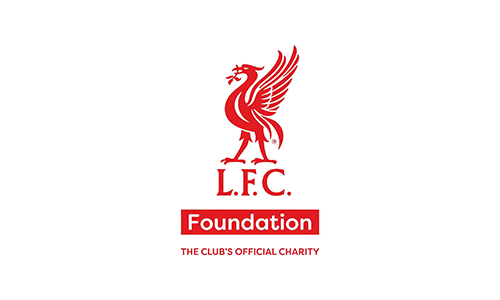 Matt Parish
CEO,
Liverpool FC Foundation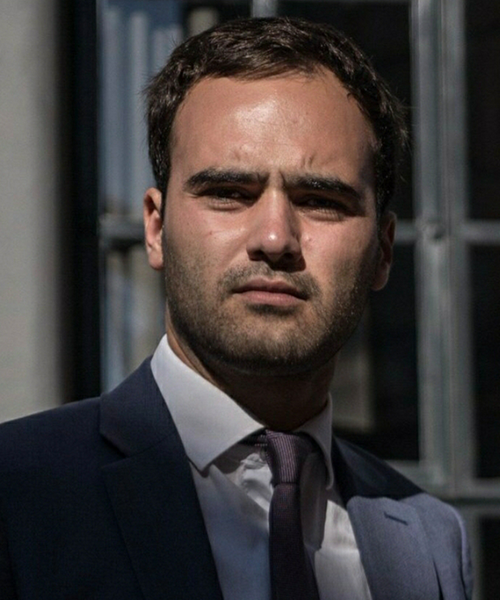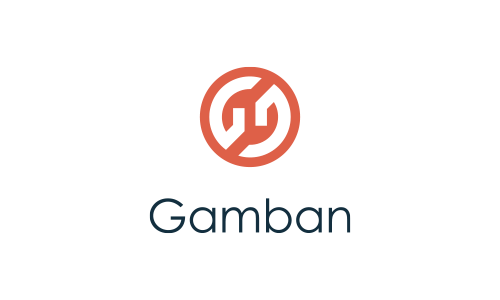 Matt Zarb-Cousin
Co-Founder & Director of External Affairs,
Gamban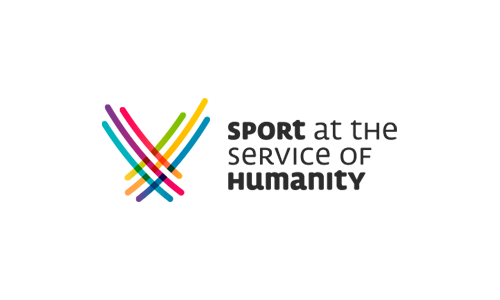 Melchor Sanchéz de Toca
Monsignor, Under-Secretary of the Pontifical Council for Culture, Holly See | member, Board of Directors, Sport at the Service of Humanity Foundation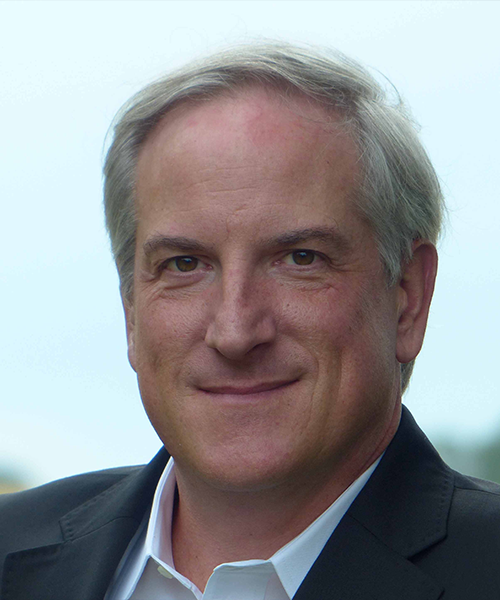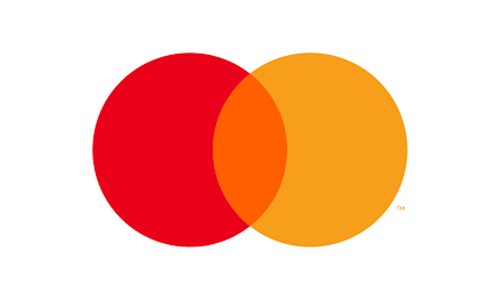 Michael Robichaud
Senior Vice President – Global Sponsorships,
Mastercard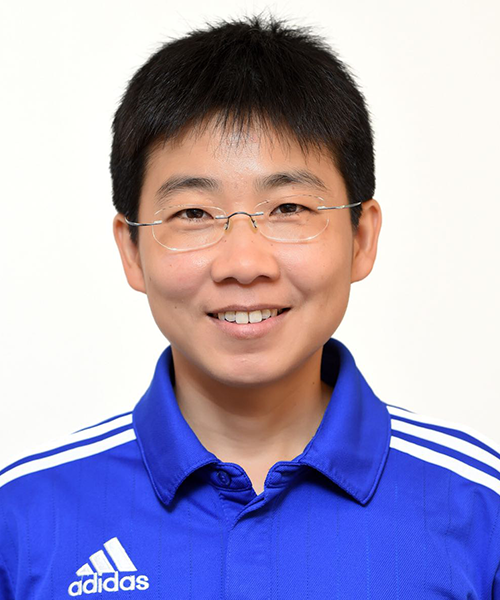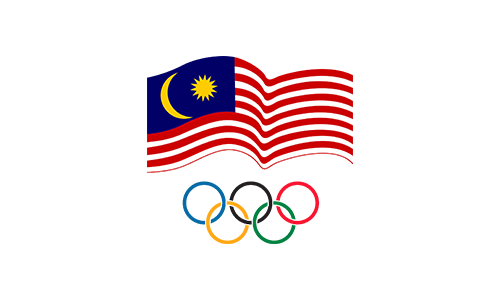 Michelle Chai
COO,
Olympic Council of Malaysia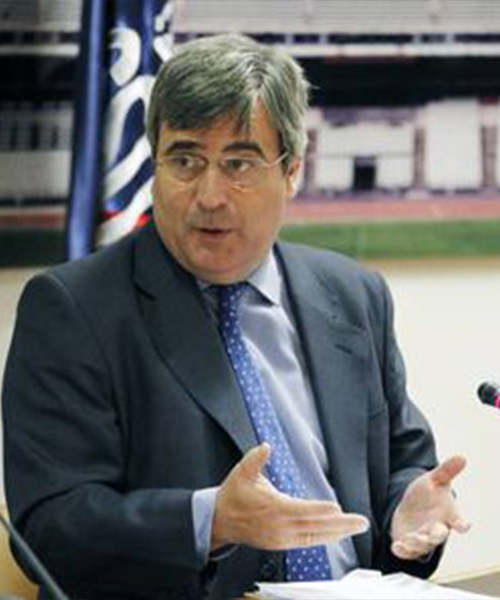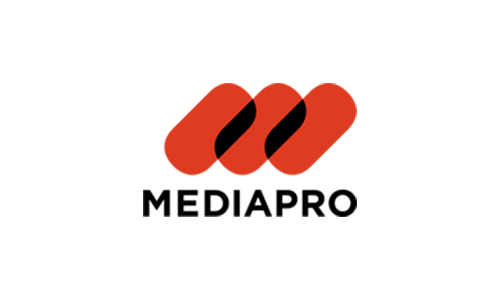 Miguel Cardenal
Head of Business Development,
Mediapro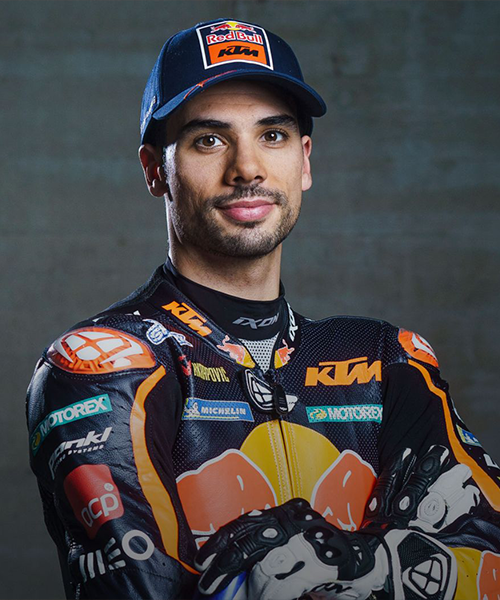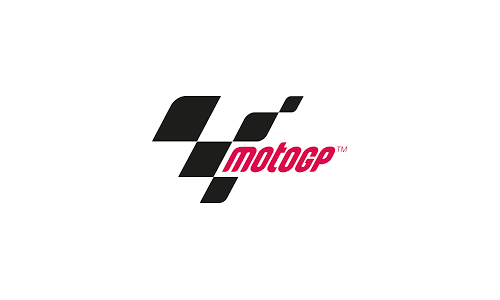 Miguel Oliveira
MotoGP Racer | SIGA Champion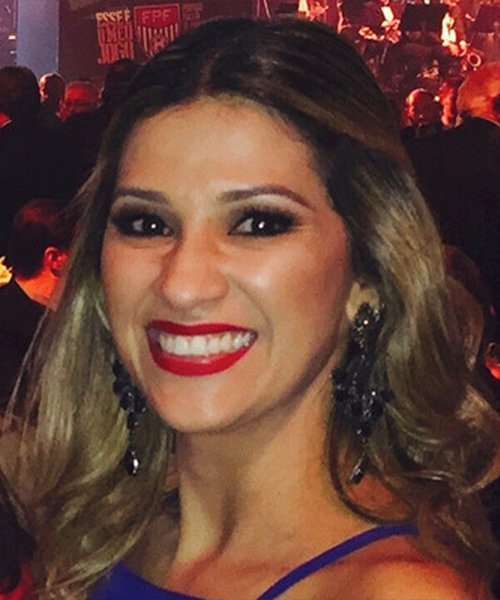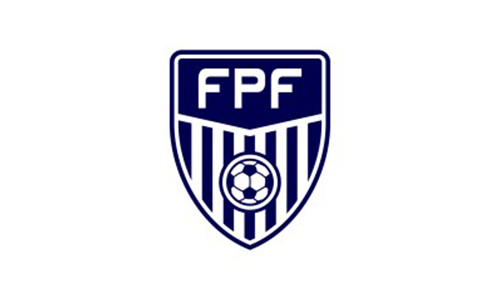 Mislaine Scarelli
Vice President, Corporate Governance,
Paulista Football Federation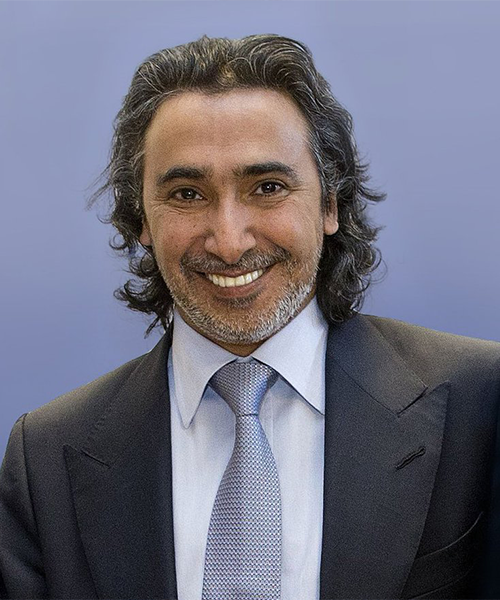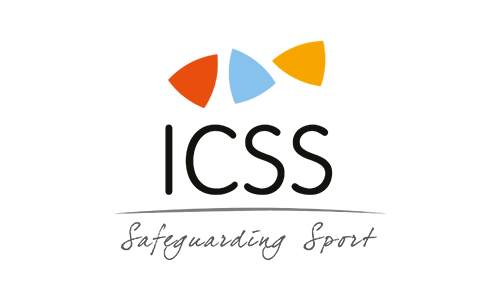 Mohammed Hanzab
Founder & Chairman,
The ICSS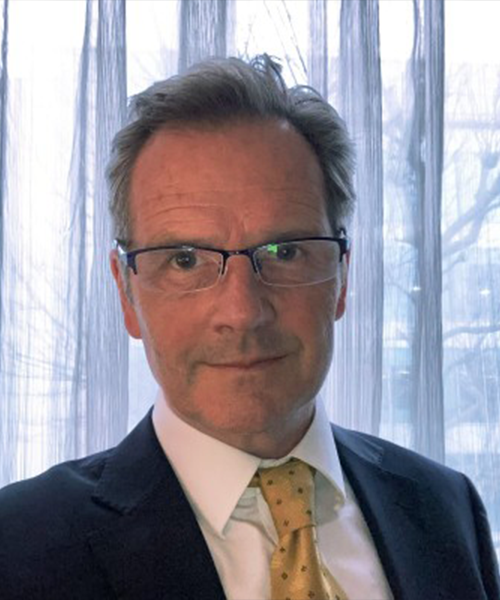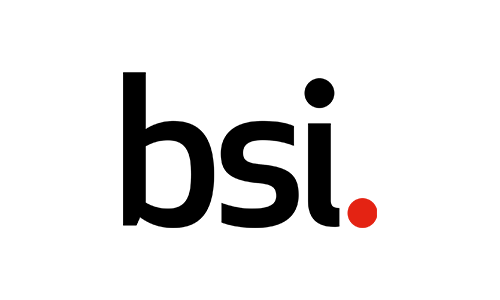 Murray Sayce
Global Head, Sustainability Assurance,
BSI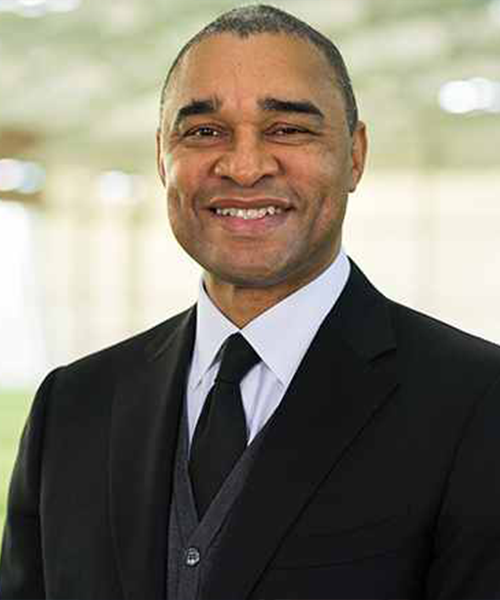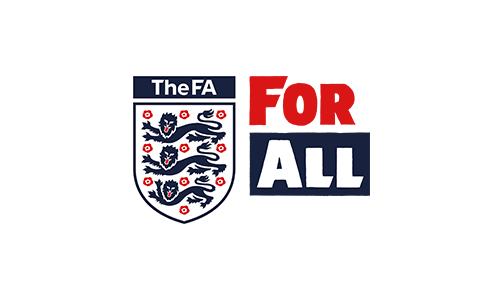 Paul Elliott
MBE CBE, Chairman, Inclusion Advisory Board,
The Football Association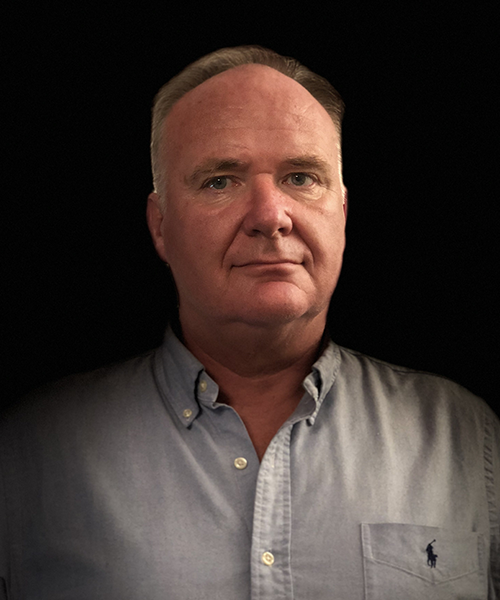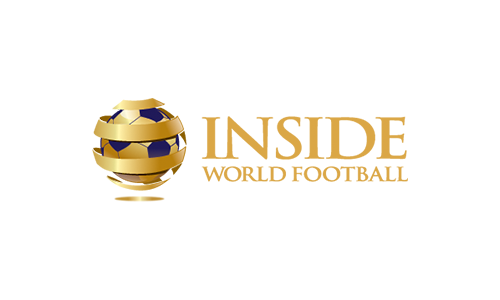 Paul Nicholson
Editor-in Chief & CEO,
Inside World Football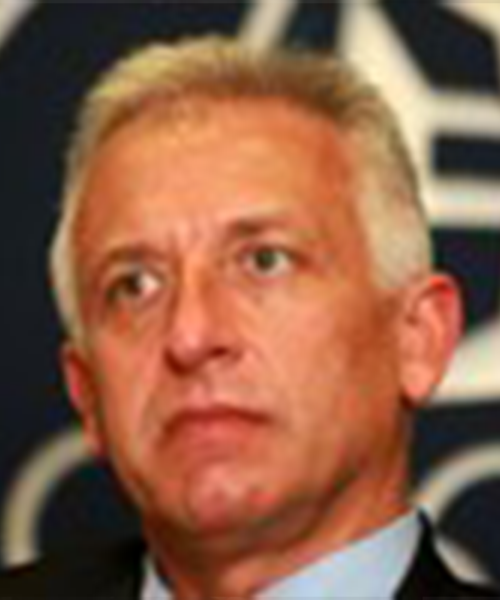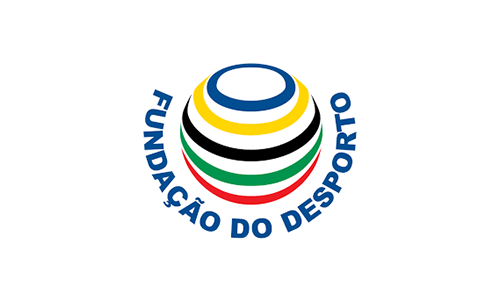 Paulo Frischknecht
Chairman, Portuguese National Sports Foundation | Member,
National Sports Council of Portugal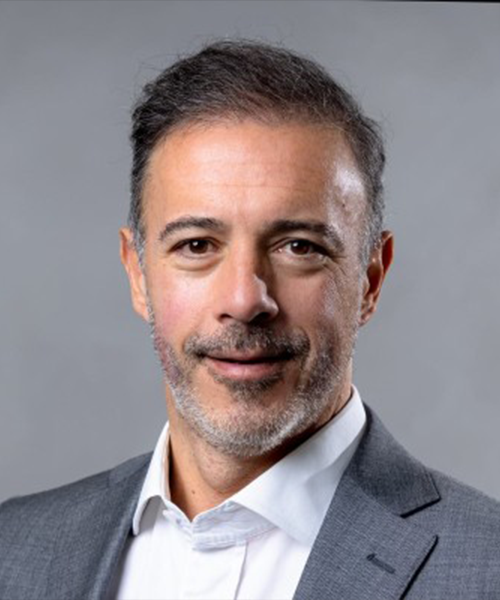 Pedro Duarte
Director, Corporate, External & Legal Affairs,
Microsoft Corporation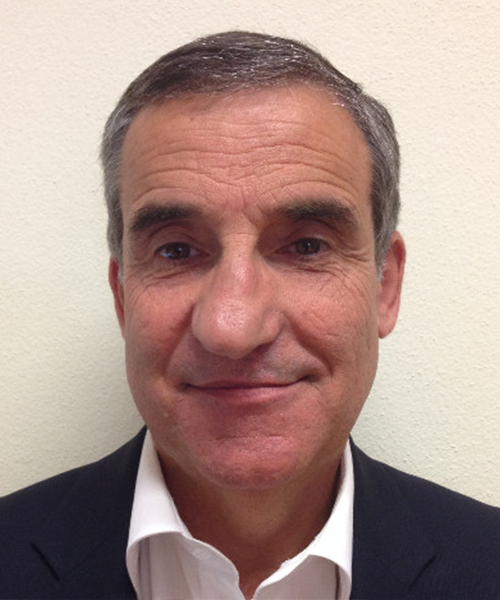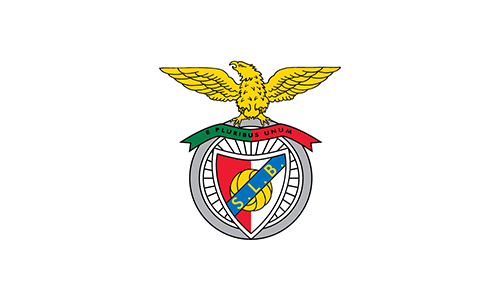 Pedro Mil-Homens
CEO, Youth Football,
SL Benfica & Benfica Youth Academy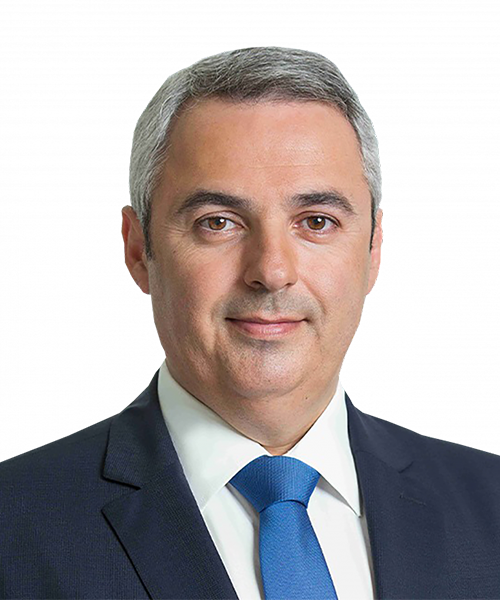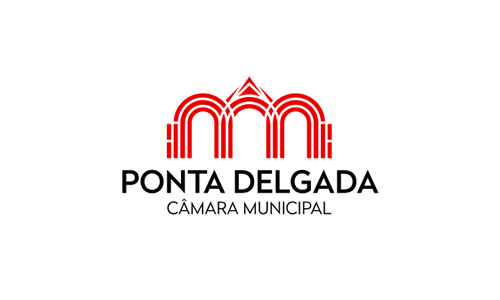 Pedro Nascimento Cabral
Mayor,
Ponta Delgada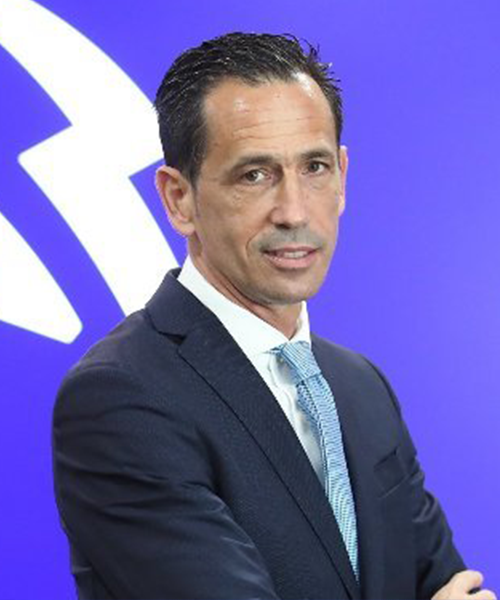 Pedro Proença
President,
Portuguese Professional Football League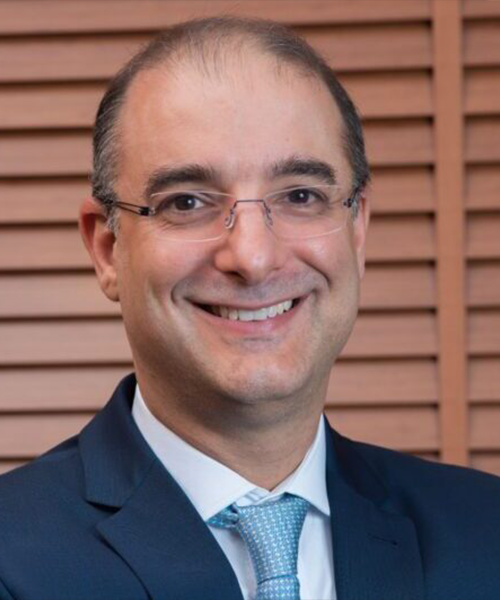 Pedro Trengrouse
Lawyer | Member, SIGA Standing Committee on Sports Betting Integrity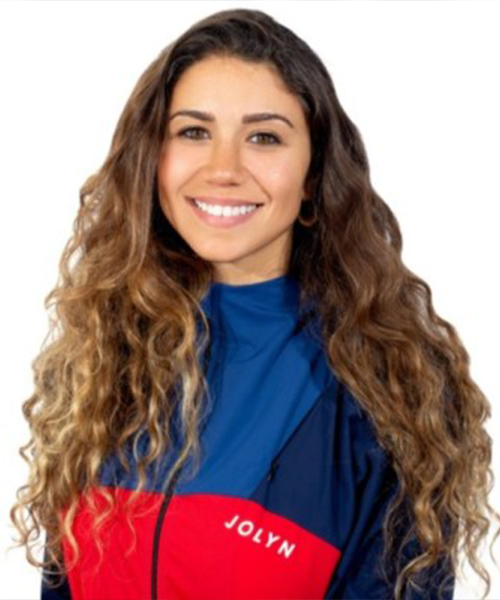 Reem Abdazalem
Former Assistant Coach, USA Synchro | Former Olympic athlete
Journalist,
AS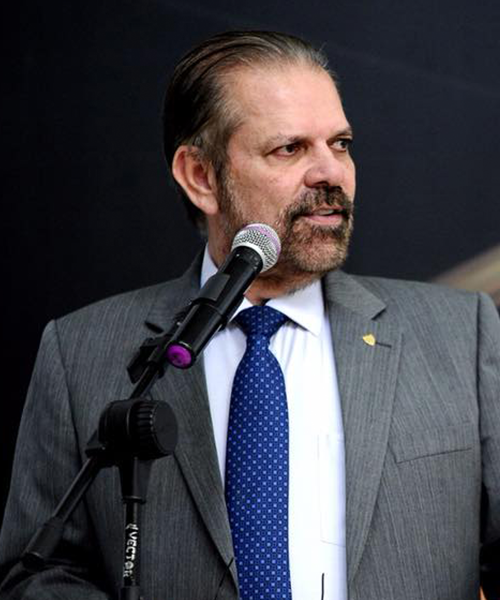 Reinaldo Carneiro Bastos
President,
São Paulo Football Federation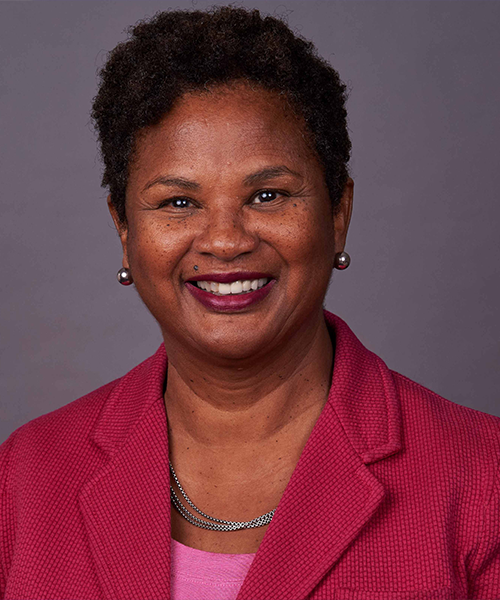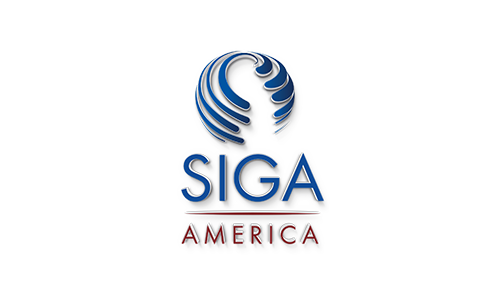 Renee Brown
Principal Chief Executive Officer,
Renee M. Brown Inc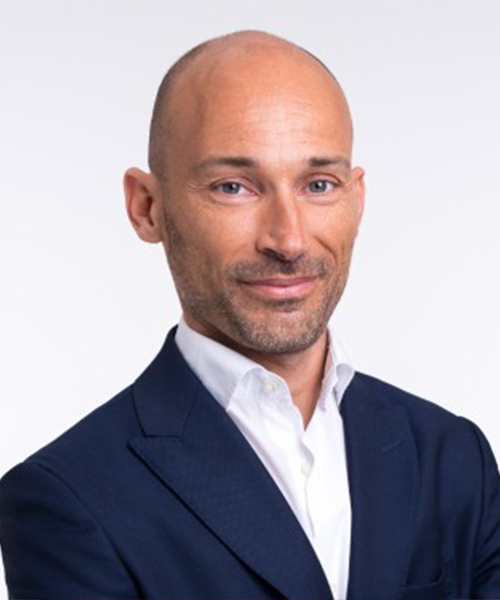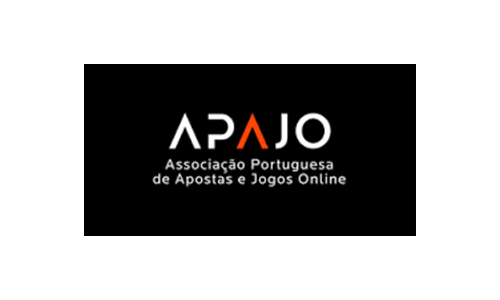 Ricardo Domingues
Head of International Markets & Member of the Management Committee, Betclic Group | President,
Portuguese Association of Online Betting (APAJO)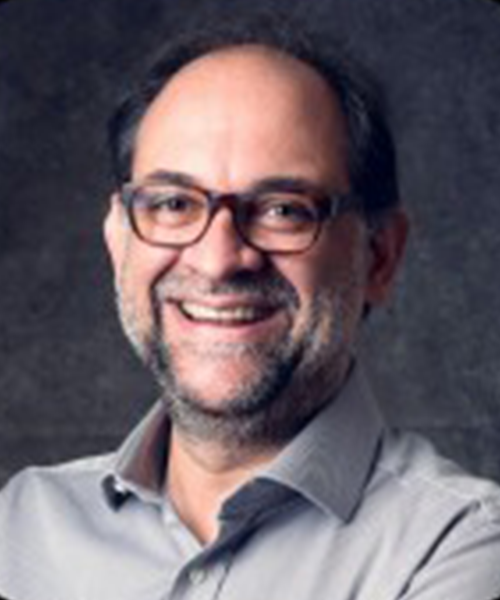 Ricardo Mazzucca
CEO,
Arena Hub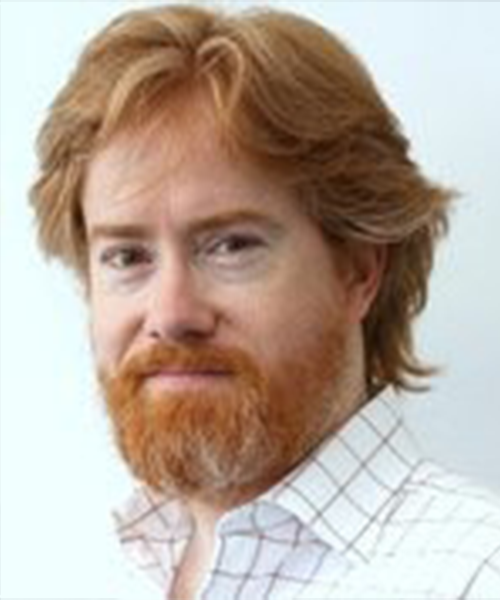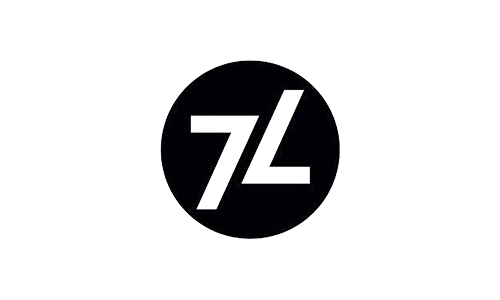 Richard Ayers
Chairman,
Seven League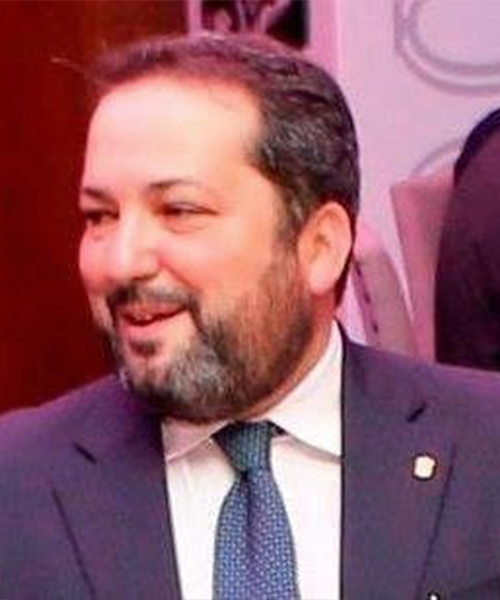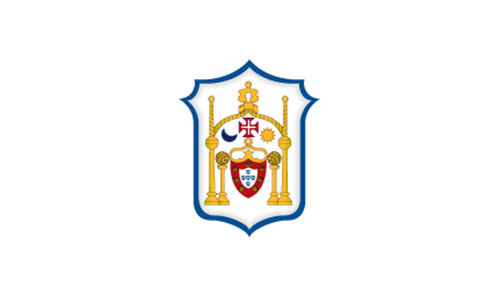 Robert daCamara
President,
Ponta Delgada Football Association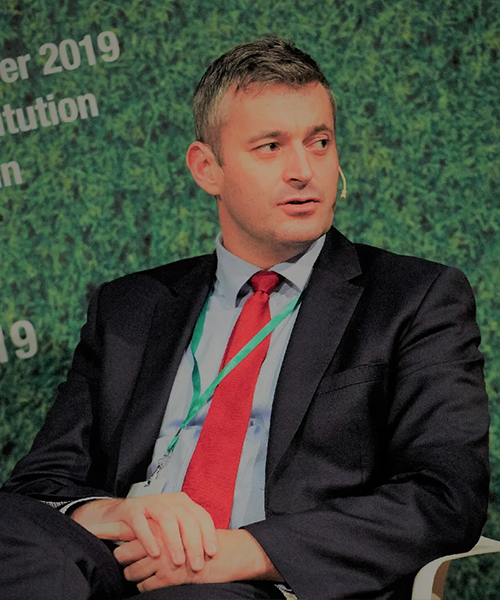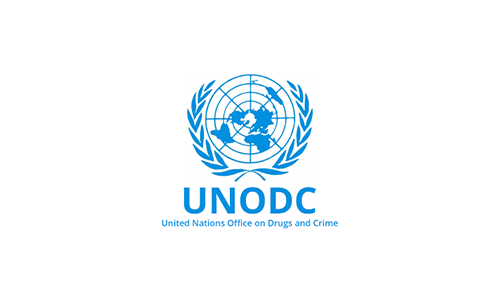 Ronan O'Laoire
Programme on Safeguarding Sport from Corruption and Crime,
United Nations Office on Drugs and Crime Programme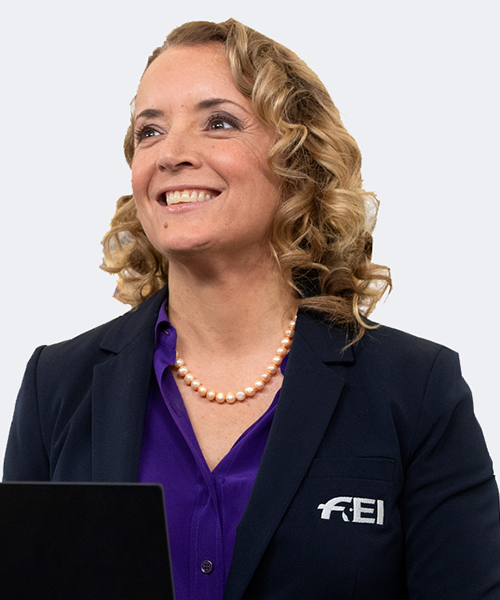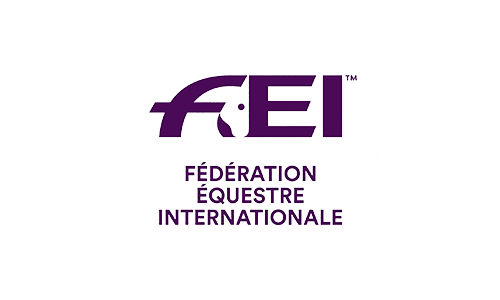 Sabrina Ibañez
Secretary General, Fédération Equestre Internationale (FEI) | President, Association of Paralympic Sports Organisations (APSO)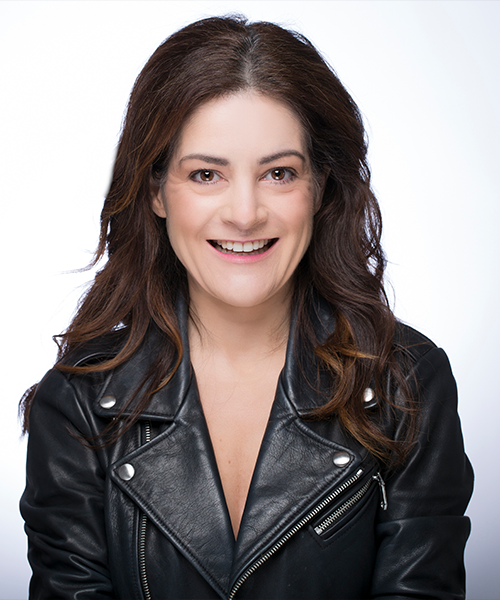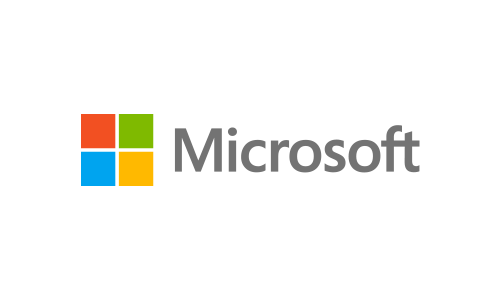 Sandra Lopez
Board of Director, Junior Achievement USA | Advisory Board Member, SIGA AMERICA
VP / GM / CMO,
Microsoft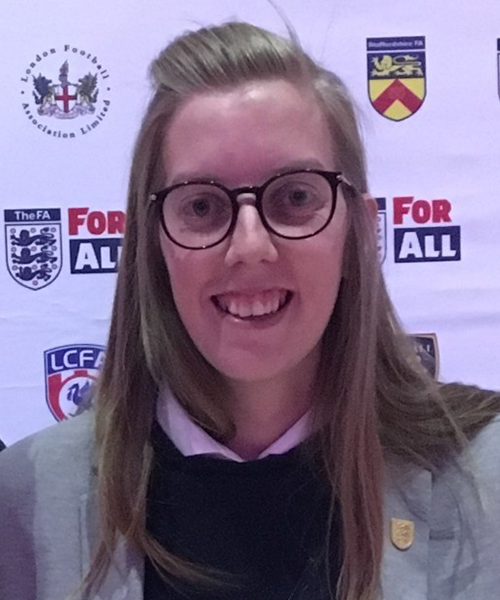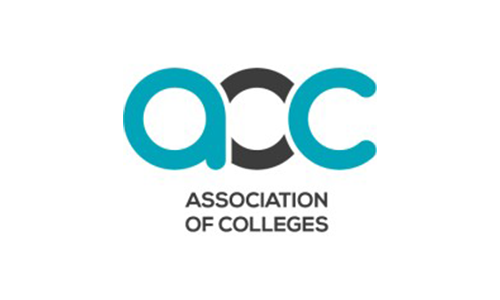 Sarah Nickless
Sport Industry Next Gen Leader | Devolopment Officer,
Association of Colleges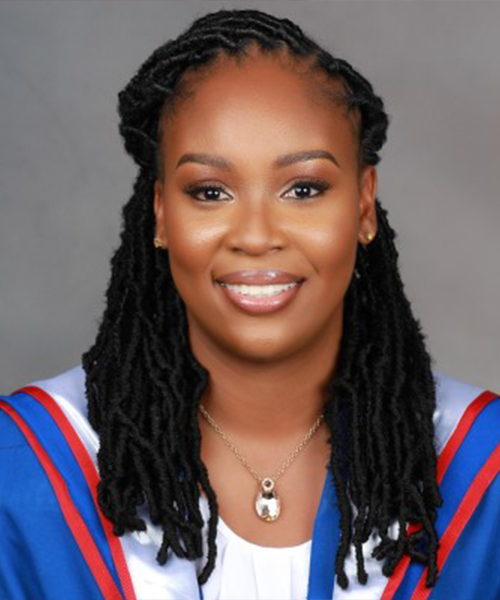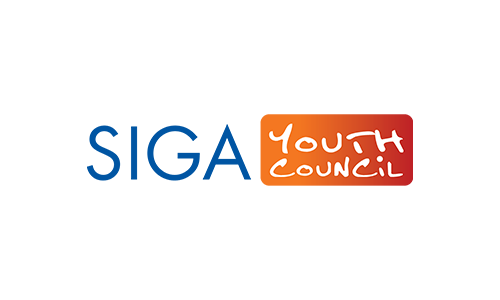 Shanari Fearon
Sport Coordinator, University of West Indies | Member, SIGA Youth Council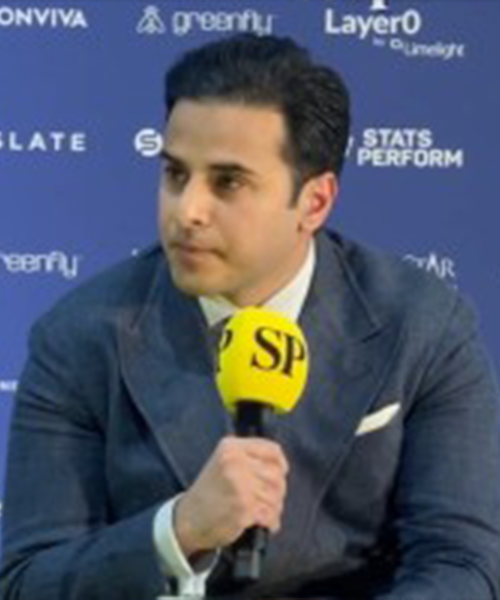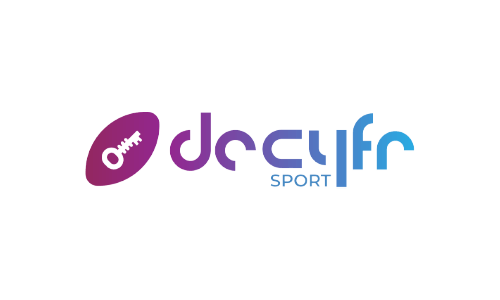 Sid Kohli
Member, SIGA Youth Council
Broadcaster & CEO, Decyfr Sport
Secretary General, UEFA AAA
Next Gen Leader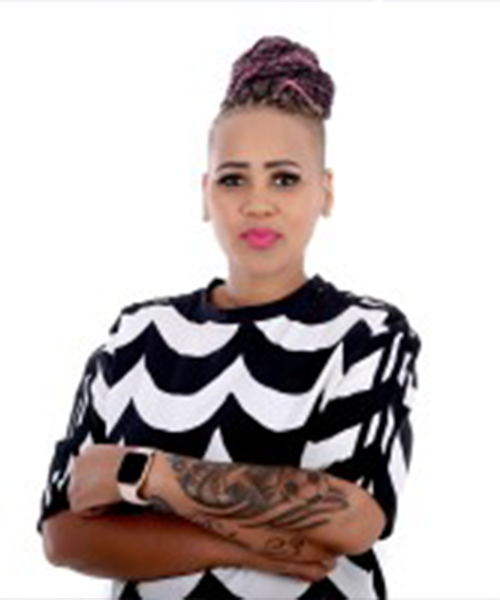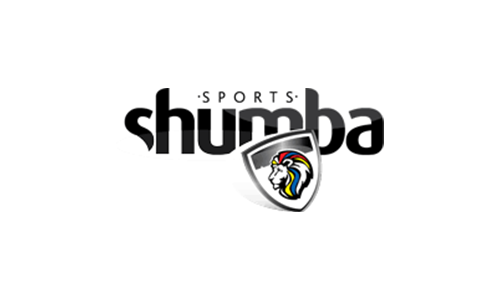 Siyabulela Loyilane
Founder & Chairperson, Shumba Football Development
Acting Chief Executive Officer,
National African Football Supporters Association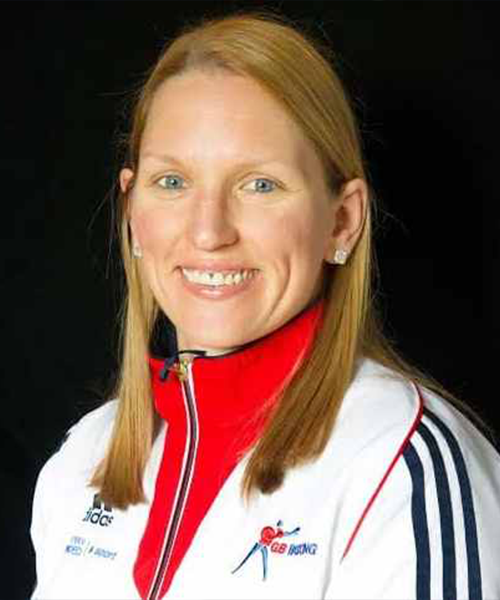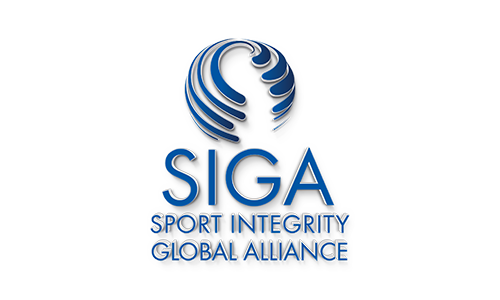 Stacey Copeland
Member, SIGA Standing Committee on Gender, Race, Inclusion & Diversity (GRID)
Commonwealth Boxing Champion
Radio Broadcaster, BBC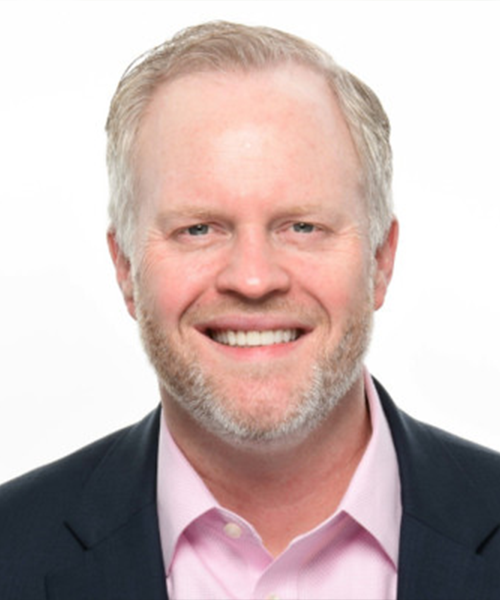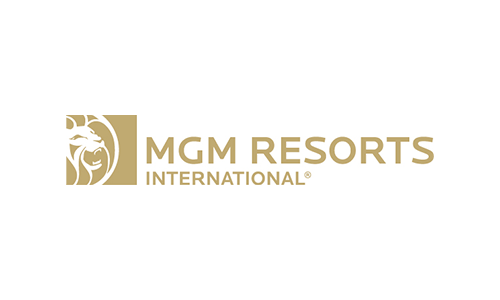 Stephen Martino
Senior Vice President & Chief Compliance Officer,
MGM Resorts International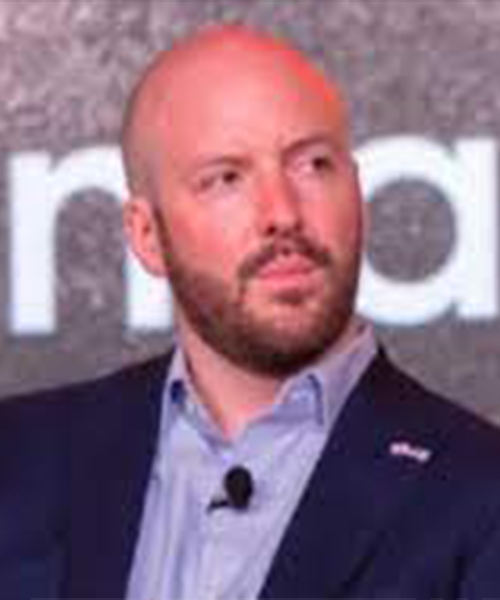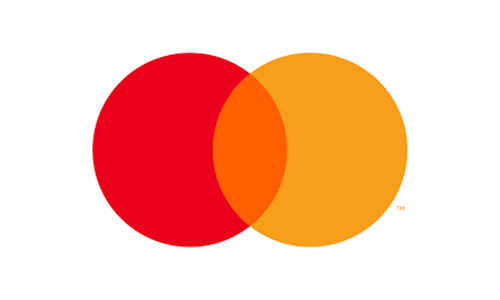 Steve Brown
Director of Cyber Inteligence,
Mastercard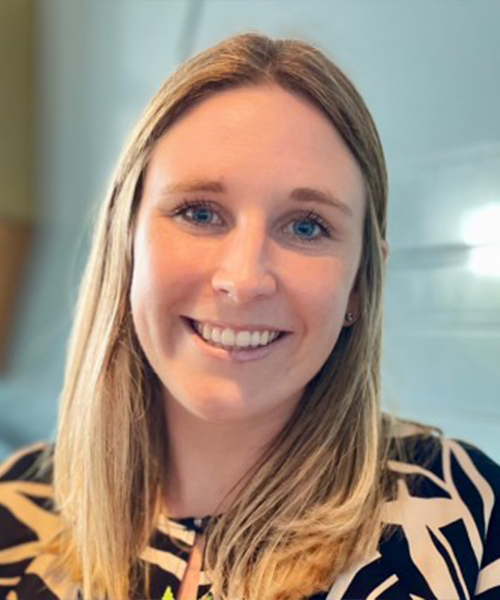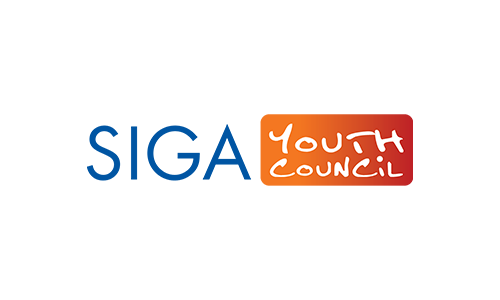 Tarryn Horner
Programmes and Grants Manager, Laureus | Member, SIGA Youth Council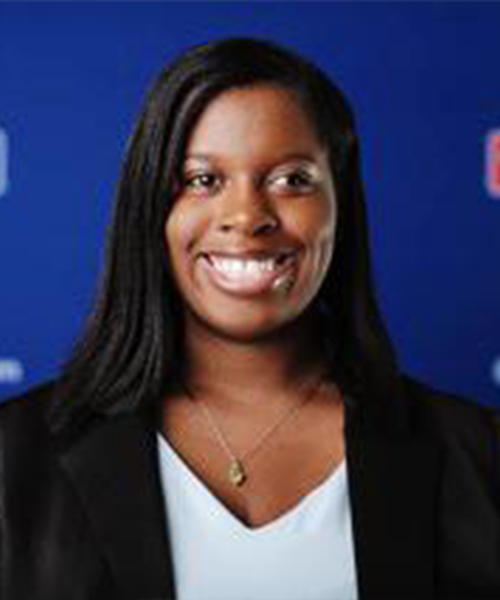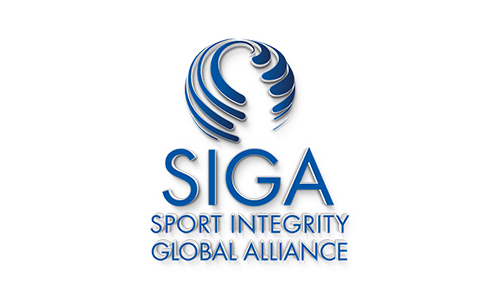 Taylor Green
Chair,
SIGA Youth Council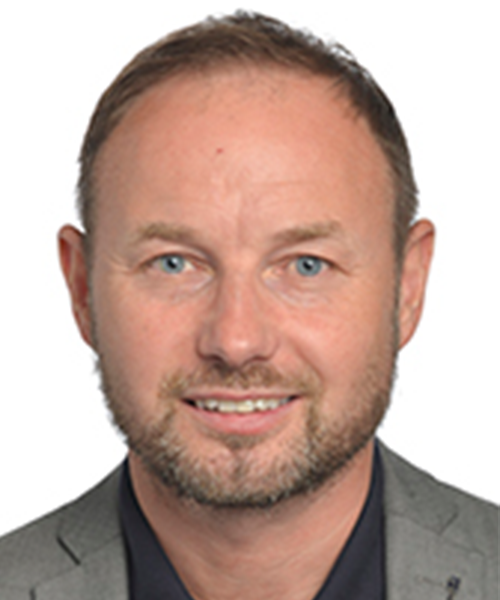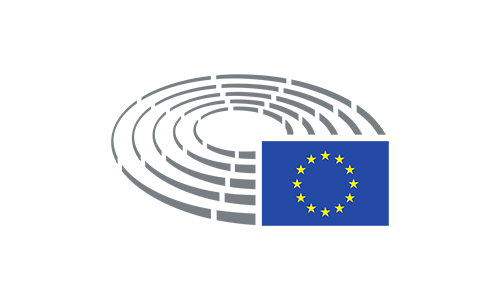 Thomasz Frankowski
Member of the European Parliament
Co-Chair,
European Parliament's Sports Group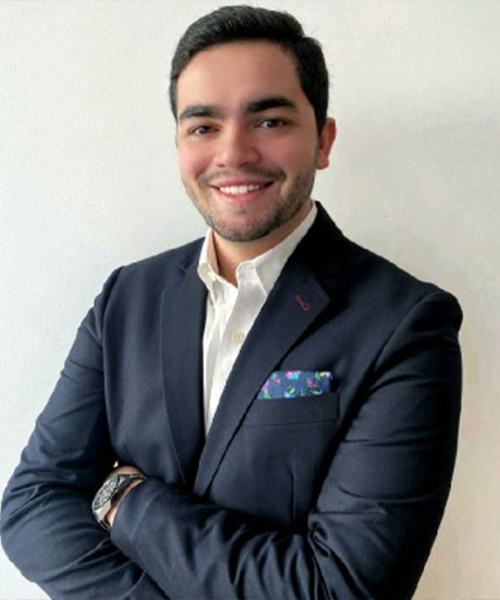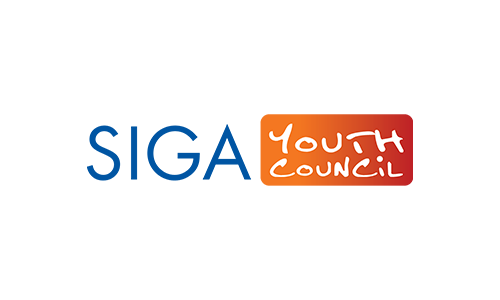 Tomás Macedo de Medeiros
Jurist & Master Student | Vice-Chair,
SIGA Youth Council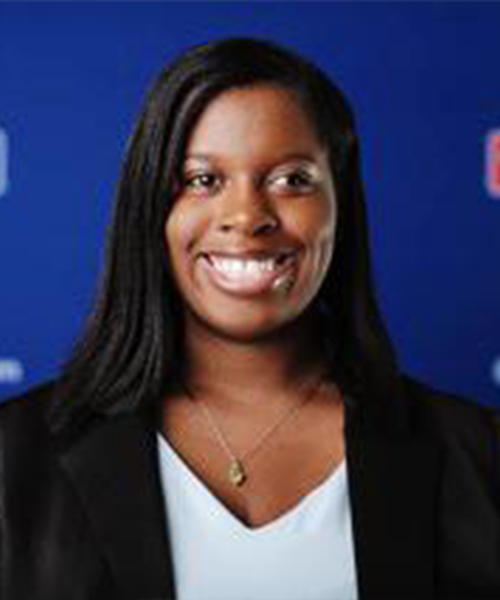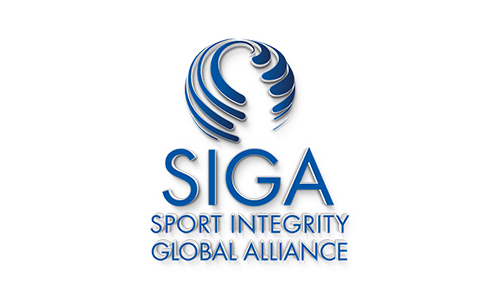 Taylor Green
Chair,
SIGA Youth Council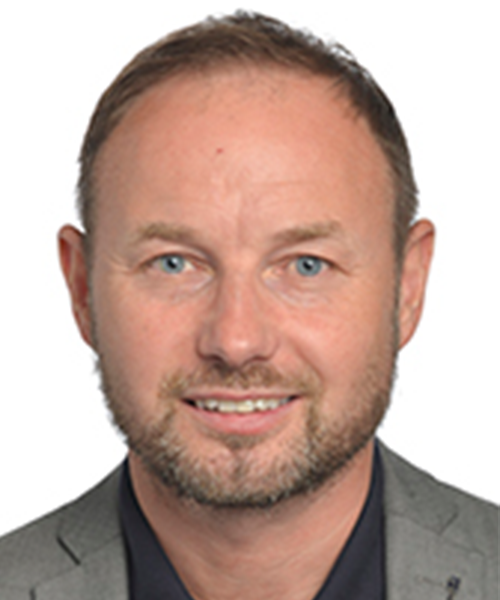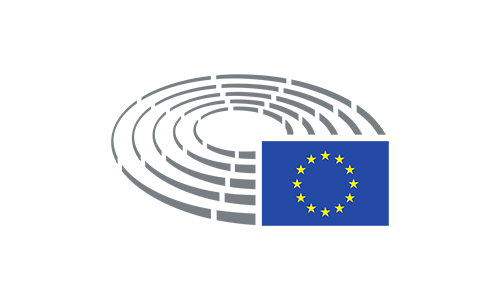 Thomasz Frankowski
Member of the European Parliament
Co-Chair,
European Parliament's Sports Group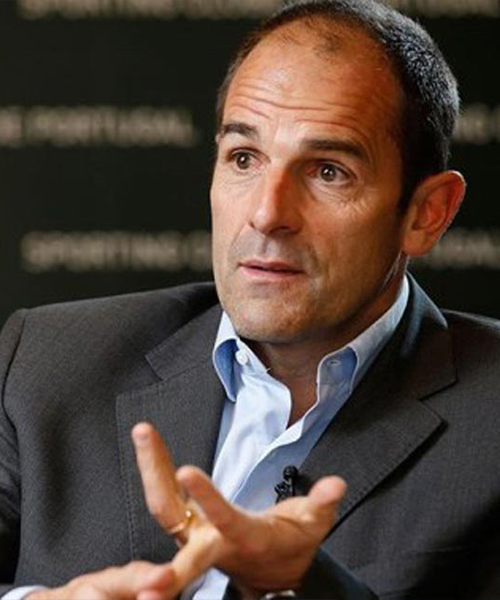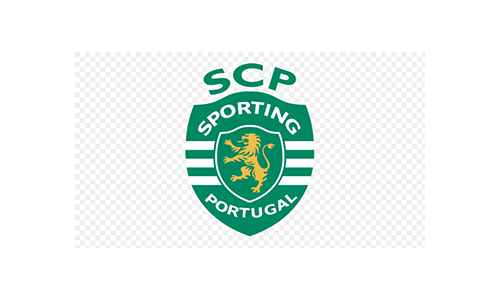 Tomaz Morais
Former Rugby Player & Portuguese National Team Coach | World's Best Rugby Coach 2004
Director, Youth Academy,
Sporting Clube de Portugal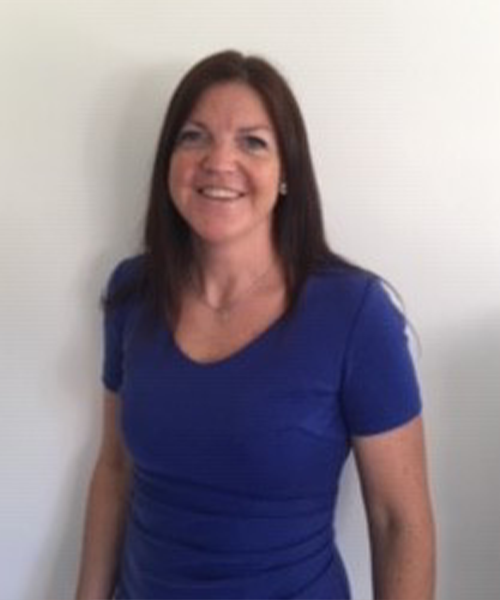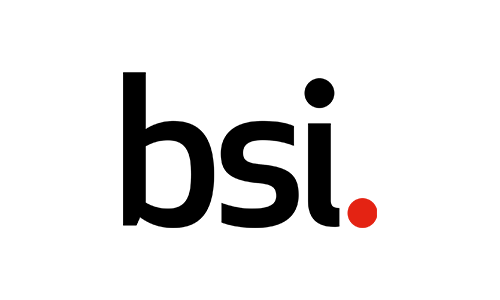 Victoria Brennan
Global Head of New Solutions Development, Product & System Certification,
BSI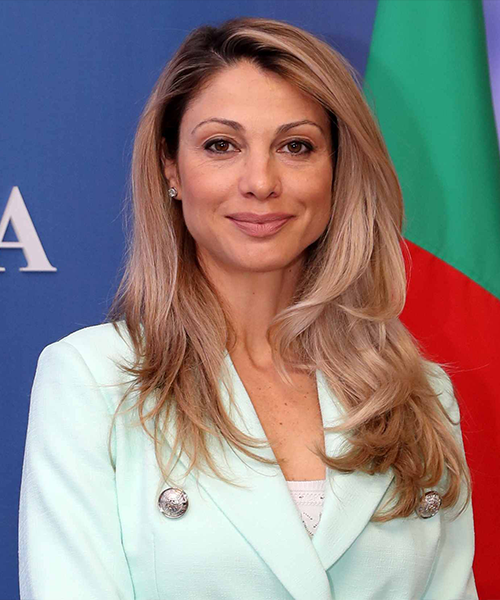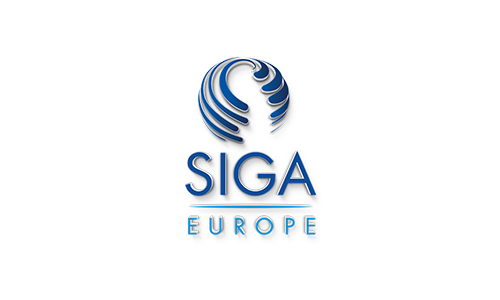 Viktoria Slavkova
Member of Finance and Administration Committee,
World Anti-Doping Agency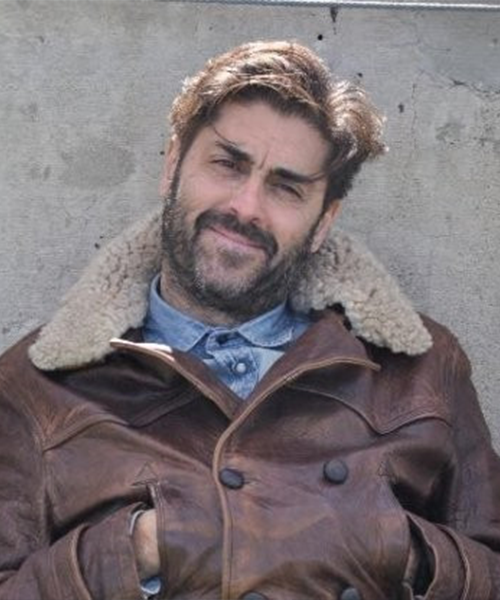 Vicente Jimenez
Director,
As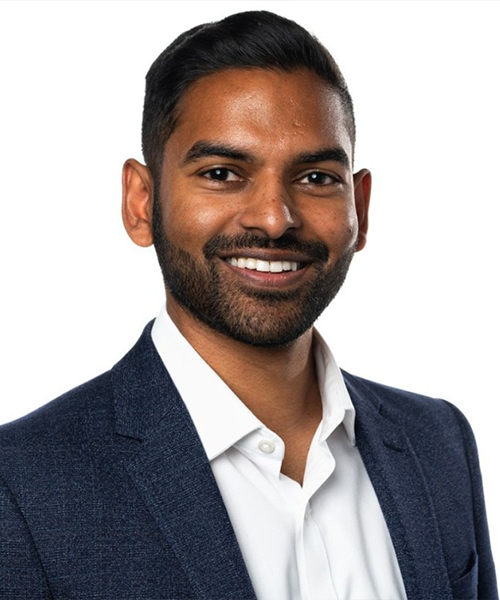 Yath Gangakumaran
Commercial Director,
Sky Sports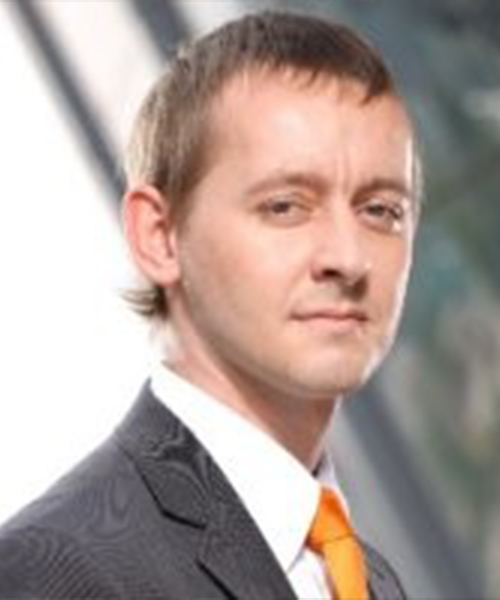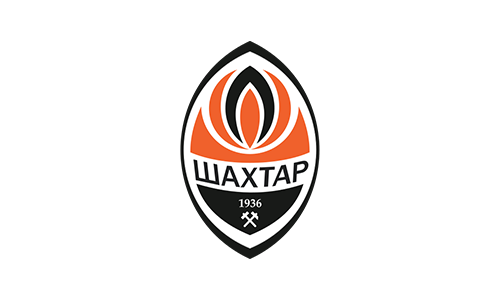 Yuriy Sviridov
Director, Department of Marketing & Communication,
FC Shakhtar Donetsk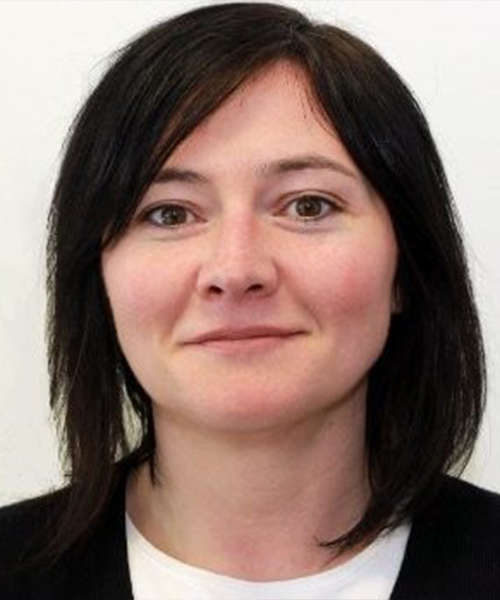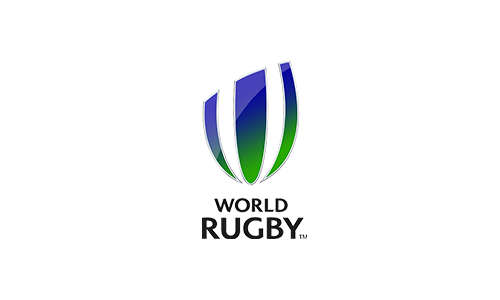 Yvonne Nolan
General Counsel,
World Rugby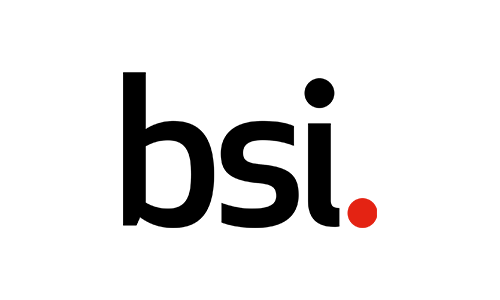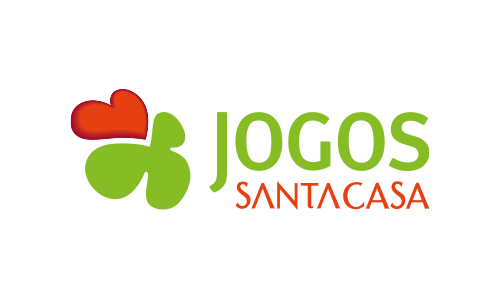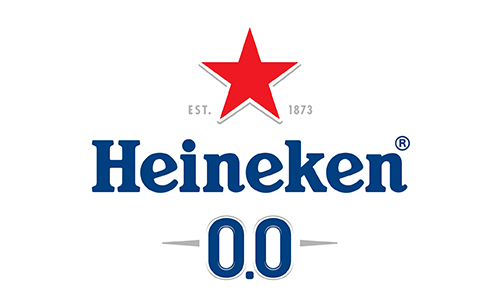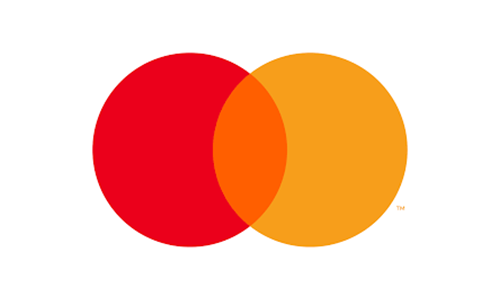 Women on Wednesdays Lounge Partner