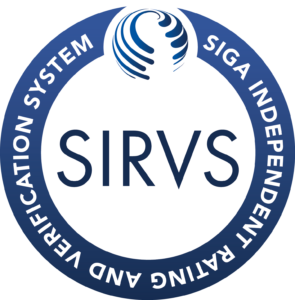 ABOUT SIRVS
The SIGA Independent Rating and Verification System (SIRVS) is an integral part of SIGA's ecosystem to usher sport and the wider sporting industry into a new era of enhanced governance, integrity, transparency and accountability. In summary, SIRVS is the game changer that the sports industry needs!
The purpose of SIRVS is to assess and rate the sports organisation's level of implementation of and compliance with the SIGA Universal Standards.
SIRVS is what the sponsors and those that invest in sport are demanding to give them the certainty that their investments are protected from the risk of reputational damage.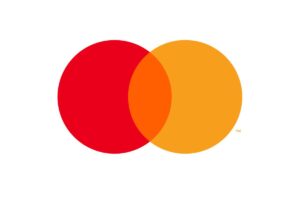 Michael Robichaud, Senior Vice President, Global Sponsorship, Mastercard:
"Mastercard has supported SIGA's reform agenda since the early days as we believe that from a sponsor's perspective, preserving sport integrity is integral to protecting our investments & reputation. Today's consumers are more demanding and as a global business that has a vested interest in the sports industry, we expect the same accountability as our consumers from the sports we sponsor. SIGA & it's independent rating and verification system will be the game changer that the sport industry needs.''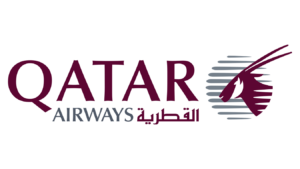 Babar Rahman, Head of Global Marketing, Sponsorships and IFE & Connectivity, Qatar Airways
"We sponsor passion. Reputational risk keeps us awake at night. For brands, sponsorship is no longer about putting your logo up. It is about protecting your brand."
There is currently nothing out there for sponsors to evaluate their investments. We are SIGA Founding Members and Qatar Airways is excited about SIGA's Rating System.We will use this tool when carrying out our due diligence."
SIRVS must be rigorous, impartial, objective and strictly independent. In order to ensure impartiality, SIGA decided to appoint a third party to operate the system, with SIGA retaining overall supervision and strategic control and intellectual property rights.
SIRVS will provide a reliable basis and a strong incentive to sports organisations to comply with the SIGA Universal Standards. SIRVS will be published on an annual basis, with the support of a strong global media campaign.
SIGA envisages the following phases in order to carry out SIRVS:
Ø Phase 1: 2019 to 2020: Pilot Projects with the SIGA Early Adopters to test SIRVS
Ø Phase 2: 2021 to 2022: Sports organisations that solicit SIRVS
Ø Phase 3: 2022 onwards: All sports organisations (solicited & unsolicited)
The successful bidder of the international tender process to award the contract to an independent third party, the British Standards Institution (BSI), was announced on stage during the opening session of the fifth edition of the SIGA Sport Integrity Forum on 26 March 2019 at New York Athletic Club. For more details check out the wrap up release from the SIGA Sport Integrity Forum V, News York Athletic Club, March 2019.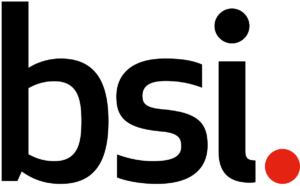 BSI is the number one certification body in the United States and United Kingdom and has been in business for over 100 years. It has a long track-record providing services and solutions, covering third party certification of management systems, customized second party assessment services, training services in support of standards implementation and business improvement, product testing and product certification, organizational resilience and sustainability assurance. Given the nature of SIRVS, it is important for SIGA to rely on the experience of a world-class rating company with known value in the market place.
Are you a sports organisation that wants to be a pioneer in terms of governance of your organisation? If so, participate in the pilot phasre of SIRVS.
For more details on the process, please email Katie Simmonds, General Counsel & Senior Director, Global Partnerships, SIGA at [email protected]
European Rugby League Testimony
SIGA's Global CEO, Emanuel Macedo de Medeiros' Statement
SIGA's Global COO, Katie Simmonds' Statement
BSI's Group Director Assurance Services, Pietro Foschi's statement