From the spark of a bold idea whose time had come to the consolidation of SIGA's status as the world's largest and most representative and influential independent coalition in the field of Sport Integrity, a lot of work has been done. It was on the 31st of January 2017 that the constitution of SIGA as a legal entity was signed, but the history of this groundbreaking journey started long before that.
Today, as we celebrate the 6th Anniversary of the constitution of SIGA as a legal entity, we evoke that journey and pay tribute to all those who have made it possible.
03-04 September 2015: The FITS FORUM
Key stakeholders from sport, government, international organisations, global business, law enforcement and civil society gathered in Geneva, at the International Forum on Financial Integrity and Transparency in Sport Forum (FITS Forum), unanimously call for the establishment of an independent, neutral, multi-stakeholder global coalition to foster the implementation of universally recognised integrity standards, lead the way for pressing governance reforms and restore Sport's reputation.
02 November 2015: The New York General Stakeholders' Meeting
Senior representatives from over 20 public and private institutions from several countries and geographic blocks, gathered in New York, and approved the creation of SIGA. Participants included:
The Commonwealth Games Federation – CGF (Commonwealth)
Deloitte (USA)
Department of Homeland Security (USA)
DowJones Sport (USA)
FIBA – International Basketball Federation (Switzerland)
Financial Action Task Force – OECD (France/International)
Financial Integrity Network (USA)
FinCen (USA)
Harvard Kennedy School (USA)
ICSS EUROPE (UK)
IMG – International Management Group (USA)
International Anti-Corruption Academy (Austria)
International Centre for Sport Security (Qatar)
ICSS EUROPE (UK)
LaLiga (Spain)
OECD (France / International)
President's Council on Sports, Fitness & Nutrition
Quest (UK)
Skins (Australia)
The Football Association – The FA (UK)
The World Bank (USA)
United Nations Global Compact Committee on Anti-Corruption
United States Homeland Security (USA)
United States President's Council on Fitness, Sport and Nutrition (USA)
World Economic Forum's Anti-Corruption Task Force (Switzerland)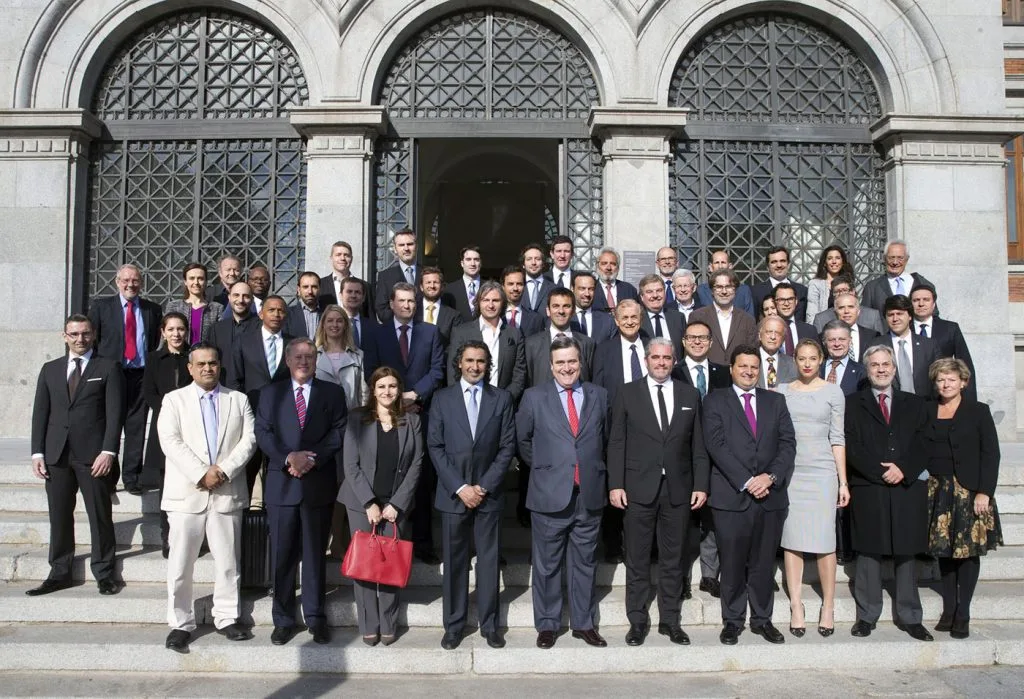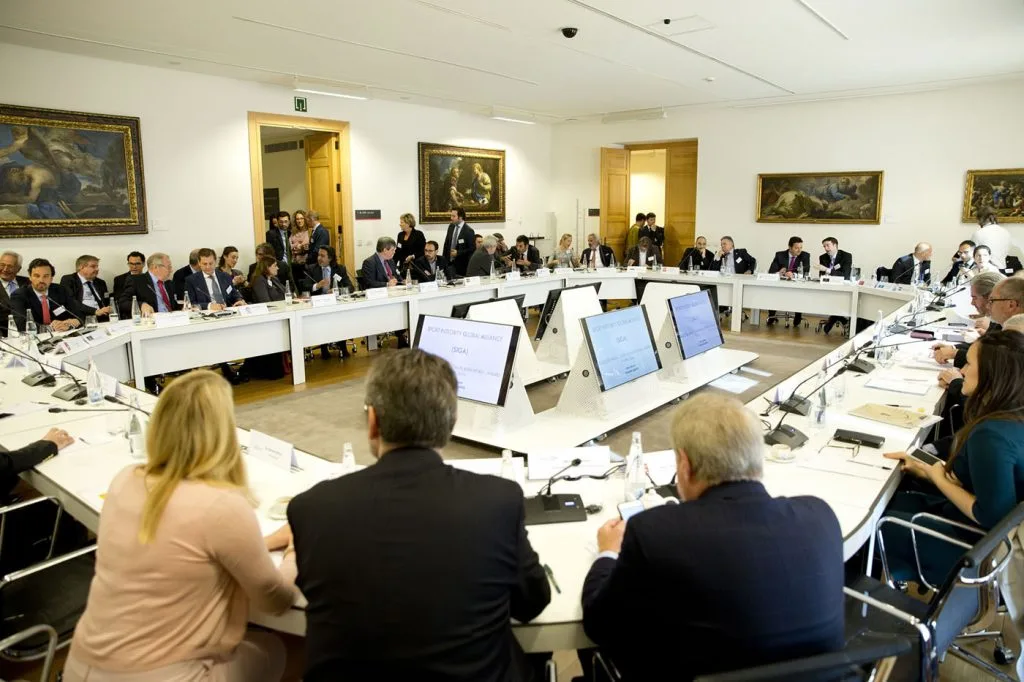 07 April 2016: SIGA is publicly launched as an association de facto
Hosted by the Spanish Government at the iconic Prado Museum in Madrid, over 50 organisations, representing Sport and the wider industry, approved the launch of SIGA as an independent association de facto, following increasing calls from across multiple industry sectors. Participants included but were not limited to:
Basel Institute on Governance
Caribbean Association of National Olympic Committees
Dow Jones Sport
Euroleague Baskeball
European Commission
FIBA
European Rugby League
Ibero-American Community
International Association of Lawyers – UIA
International Centre for Sport Security
ICSS EUROPE
LaLiga
Mastercard
M Change the Game
National Olympic Committee of Portugal
National Olympic Committee of Trinidad and Tobago
Pivot Sport
PwC
Qatar Airways
Quest
Government of Spain
Sorbonne University
Swedish Athletics
Swedish Football League
Skins
Turkic Council
31 January 2017: SIGA is transformed into a legal entity
On 31 January 2017, SIGA's constitution under Swiss law is approved. The Constitution is approved by the Association's inaugural General Assembly and formally signed by its Founding Members:
ADIT (France)
Basel Institute on Governance (Switzerland)
Caribbean Association of National Olympic Committees, CANOC (Caribbean)
Cyprus Sport Organisation (Cyprus)
Deloitte (UK / USA)
Dow Jones Sport (UK / USA)
Esports Integrity Coalition (UL/ Europe)
Etisphere (USA)
ICSS EUROPE (UK / Europe)
IPDJ (Portugal)
Kosovo National Olympic Committee (Kosovo)
LaLiga (Spain)
LEN Aquatics (Switzerland/Europe)
Mastercard (USA)
McCain Institute (USA)
National Sports Ethics Plan (Portugal)
Pivot Sport (UK)
Portugal National Olympic Committee (Portugal)
Qatar Airways (Qatar)
Qatar Stars League (Qatar)
Quest (UK)
Secretary of State for Sport (Spain)
Special Olympics (USA/International)
Sports Foundation (Portugal)
St Vicent & Grenadines National Olympic Committee (St Vicent & Grenadines)
Starlizard (UK)
Swedish Football League (Sweden)
Trinidad and Tobago National Olympic Committee (Trinidad and Tobago)
Turkic Council (Turkey)
World Taekwondo (Switzerland)

SIGA pursues its global reform agenda with total and absolute independence, without any influence or interference from third parties.
SIGA is funded by the contributions annually made by all its Members. Other income sources include but are not limited to sponsorship and other revenues generated by the commercialisation of its thought leadership events, public and private donations and EU funding.
SIGA governs itself and is committed to operating under the highest governance standards, with transparency and accountability. Since its creation, all SIGA's strategic priorities, business plans, budgets and accounts have been unanimously approved by both the Council and the General Assembly and accompanied by the competent audit and compliance reports issued by independent auditors.
Furthermore, in pursuit of its policy of transparency and accountability, SIGA publishes its annual reports of activity, financial management reports and independent auditors' reports in full on its website.
The fees paid by its members are also detailed on its website, with the respective contribution brackets and categories, and may be publicly consulted by all interested parties here.
All this vast wealth of information is also deposited in the Register of Interests of the European Union, where SIGA has long been registered.
Regardless of the amount of its annual membership fee, each Member has one vote, and no more than one vote, both at the General Assembly and at the Council. All Members hold the same legitimacy and capacity to participate democratically in SIGA's decision-making and deliberative processes, and it is in no way possible for any Member to exercise a relationship of domination or control over SIGA.
The members of SIGA's bodies, namely the Council, the Ethics Committee and the Audit and Compliance Committee, are freely and democratically elected by the General Assembly, the same applying to SIGA's Global CEO, whose election requires a qualified majority of 75% of the votes as a minimum.
It is therefore in strict compliance with the highest governance standards that SIGA carries out its activity and is rightly recognised as a world leader in the field of Integrity in Sport.
Further information is also available in SIGA website, under the "Frequently Asked Questions" section. Click here to read it, or feel free to reach us via email should you have further queries.
Stay tuned to SIGA's Twitter and Linkedin for content related to the  6th anniversary of the SIGA Constitution.
SIGA thanks all Members, Committed Supporters, Partners and Friends for their invaluable support, trust and confidence throughout the years, as well as for their commitment to Sport Integrity and SIGA's vision.
– THE END –
ABOUT SIGA
SIGA is the world´s leading organisation for Sports Integrity. Supported by more than 200 international multi-industry supporters, we are creating a whole new landscape for the global sports industry by promoting the implementation of the highest integrity standards and delivering independent global rating and certification for Sport.
Funded by its members, SIGA is the only organisation to bring together all key stakeholder groups – Sport, Government, International Organisations, Global Business and Civil Society – from every region in the world, around one critical, fundamental Cause: to foster greater Integrity throughout Sport.
SIGA is headquartered in Geneva, Switzerland, as a non for profit association, funded by its members, and comprises of the following continental subsidiaries: SIGA AMERICA, SIGA EUROPE and SIGA LATIN AMERICA.
Click on the hyperlinks for the list of SIGA Members and Committed Supporters and SIGA Partners.
For more information on SIGA, including its vision, mission and reform agenda, please refer to the website: www.siga-sport.com.
To contact SIGA, please email: [email protected].